Annual West Activity Night gives 8th graders a sneak peek
On February 13, incoming freshmen (current 8th graders) were invited for the annual Glenbard West Activity Night. For those who don't know, Activity Night is an event where students who plan to attend Glenbard West gain a first impression of the school, its clubs, and its sports. Each club and sport has a table with usually a few students to give out flyers, answer questions, and help students find the right activity. This event gives students an opportunity to consider what clubs or sports they would like to try out in a few months.
One goal of this event is to promote involvement with the school. Mr. Mitchell, the organizer for the event and Assistant Principal of Student Services, said, "[Incoming freshmen] need to get involved, both in the classroom and outside of the classroom." This is emphasized even more by the Glenbard West students there to represent clubs.
Ali Siddiqi, a member of Student Council, said, "[He] thought it was a really cool club to join. It was really interesting and exciting to meet new people and [he] thought it was a really good club to […] make new friends."
William Lendabarker, a member of Political Science Club, said, "You want to be as active as possible because that's just how you get the most fun and the most out of high school."
Students found out a lot about the school's extracurriculars. Nick Petrun, a student coming from Hadley Junior High, said, "There's a lot of options."
Mrs. Melissa DeMarco, a parent of an incoming freshman, said, "It seems like there's something for everyone here." There are plenty of options for all students to consider and sample at West.
Hopefully, Activity Night served its purpose and some students are a bit more aware of the options at West. Being involved is, as the others said, important in getting the most out of high school.
About the Contributor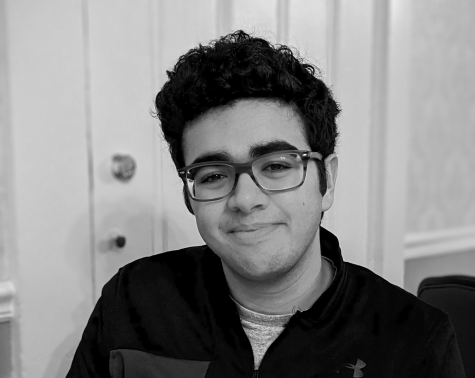 Ethan Parab, Tech Specialist
Ethan Parab is a senior at Glenbard West and a Tech Specialist of The Glen Bard. In addition to newspaper, he enjoys playing tennis, reading, and computer...