Choosing a college: Finding your best fit
It may seem like college is right around the corner for many of us. This comes with seemingly never ending decision-making process. Most notably and perhaps importantly, you must decide what school to finally attend.
Choosing which college to go to can be extremely stressful. But, according to Mr. Keely, a counselor here at Glenbard West, selecting the best college for an individual is all about fit. "So many times students want to compare themselves to their friends when it comes to colleges or universities their friends have been accepted into," Mr. Keely writes, "It is all about [the individual student]."
College is about personal and academic growth and it is crucial to find the school that is right for you.
The College Board recommends considering countless aspects in your college search, such as size, available majors and classes, housing options, and extracurriculars. Mr. Keely recommends visiting colleges. Often, students will visit colleges before or throughout the process of applying, while others visit the campus after being accepted. "Visiting a college when students are on campus […] is important as it gives you a feel or vibe of the campus," Mr. Keely added in an email.
Mr. Keely also recommends making a T-chart of pros and cons to evaluate each school. This T-chart should include which school has "better major[s], […] better job placement, better food, better social aspect […], placement for internship, who is giving you a better financial aid package, who has better scholarships" and most importantly, which will be most "feasible for your family. These are just some of the factors to consider," he added.
Kelly May, current freshman at Indiana University and 2019 graduate of West, chose her school because of the "many opportunities" in both English and music departments, which are the areas she wants to go into. She chose IU over her other choice, Virginia Polytechnic Institute and State University, because of the "success of the music school." But, she also describes Indiana University as being a "better fit" for her personally, feeling "welcomed and part of the community."
Ismar Cabrera, 2019 West graduate also interested in music, chose to go to College of DuPage. "I didn't know what school I wanted to go to and I wanted to prepare myself for college [music] auditions," he said. "College of DuPage is a great place to get your gen eds out of the way and save money."
The college that is right for you may not be the college that is right for the others, and that's okay. If you are unsure, talk with your parents, your counselor, or current college students.
Choosing a college to attend seems so permanent. Making plans for your future career and your life ahead often feels this way. Just remember: it's not. In the long run, college will just be one short chapter in this long book of life, and the world is, and will still be, full of endless possibilities.
About the Contributor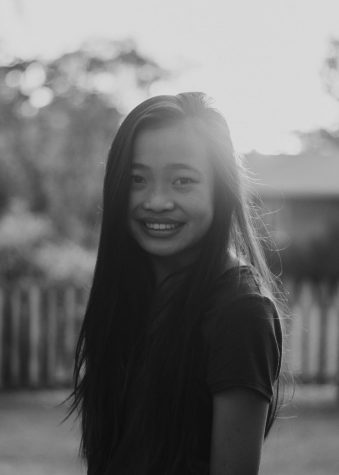 Amy Wozniak, Columnist
Amy Wozniak is a senior at Glenbard West and a columnist for The Glen Bard. In addition to writing for the newspaper, she is involved in Political Science...