The Online Classroom: Updates on E-learning at Glenbard West
On Friday, March 13th, the lives of the students and faculty at Glenbard West changed drastically. Due to heightened concerns about COVID-19, commonly known as the coronavirus, many schools across the country have decided to close their doors. 
Instead of having students make up these days at the end of the year, the Glenbard District 87 School Board approved the decision to turn to "e-learning," based on an at-home learning procedure designed by the Glenbard 87 District Office. In an initial email from Peg Mannion, Community Relations Coordinator, on March 11th, she had revealed that "on March 9, our Board of Education reviewed an e-learning plan," and that same week "the DuPage Regional Office of Education approved [Glenbard's] plan." In her email on March 16th, she said that e-learning will "align with what [a] course is currently doing" and "all directions and instructional materials [would] be posted in Schoology."
Glenbard West students are required to sign in for attendance daily and do assignments through Schoology and other applications. Teachers are expected to post the day's lessons and assignments by 8 a.m. Each student at Glenbard West, as well as the whole district, has an iPad, making the quick transition to e-learning (more or less) easy.
According to Mr. Wiencek, Glenbard West Guidance Department Chair, "E-learning was approved by our school board prior to the decision to close school" and "the [West] administration worked closely together to compile resources and opportunities for teachers and students to continue working once school closes." Mr. Wiencek maintained that "[the school administration] is doing the best [they] can to continue education through practice and online learning without actually being together." 
Regarding changes with AP exams this spring, the College Board has revealed that students will take a "45-min online free-response exam at home" for most courses and there will be an option of "two different testing dates." More details regarding the exam schedule and questions types on the test will be available by today, April 3rd here.
Lauren Alcock, junior, thinks that the "people in [College Board] leadership are trying to make the best of a difficult situation." With this new method of testing, Lauren is "afraid that students who are relying on a certain portion of the test [to do well] or are weaker in the area that is now being [only being] tested entirely may be affected."
When asked how the school shutdown affected usual processes at the school, Mr. Mitchell, Assistant Principal of Student Services, replied that "working remotely as a school is something that is completely foreign to the profession."
Mr. Keely, counselor, replied that "students are no longer living bell-to-bell with their classes" but instead "they have the ability to self-pace their day and get their work done on their own time," which allows students to create their own schedule. 
Regarding the biggest change, Mr. Mitchell says that the building is completely shut down "outside of limited security, maintenance, and administrative staff." The reason that some staff is at the building is for "food preparation and distribution" which creates continued opportunity for students regarding access to meals. 
E-learning has remained a controversial topic among students and faculty. Some students enjoy this new system of learning because of the elements of self-study that it incorporates. Sharon Thorakkal, freshman, wrote in an email that "the best part about e-learning is being able to control your day and decide one's schedule." But, she explains, "One of the worst parts about e-learning is not having a teacher there explaining the lessons and being able to ask questions in person." Lauren Alcock writes that she doesn't feel like "[she] is learning as much… especially lecture classes have been very difficult."
Beyond learning, many students miss social interaction. Junior John Miller wrote, "The worst part is not [being] able to socialize as much." To change this, John wishes to "implement live discussion for class work." But, to Autumn White, freshman, "FaceTime just isn't cutting it." She mentioned that she also "[misses] seeing all of [her] friends," especially in between classes. 
Teachers and administrators share this sentiment. "The worst part [about e-learning] is not being able to see my students on the daily and check in on them personally and academically," Ms. Shah, English teacher, wrote. "Personally, and I think I speak for our teachers and staff," says Dr. Monaghan, West's principal, "We miss the students!"
While students have experienced a more relaxed schedule, teachers have been busy. Utilizing Schoology has become an even bigger part of their lives. Ms. Hallahan, who is the Physical Education Department Chair as well as a teacher of Nutrition and Fitness, which is a performance-based class, has had to make multiple adjustments to her classwork as a result of e-learning. "I need to utilize outside resources more to give students 'in class' opportunities such as workout videos, mindful videos, article reads, pre-recorded activities, and descriptive activities." She also has reported using Schoology to give out information much more than she has in the past.
As reported by Peg Mannion on March 31st, Illinois governor J.B. Pritzker has announced that remote learning in Illinois will extend through April 30th to slow the spread of coronavirus. However, the Glenbard District 87 School Board has not yet decided when we will return to school, but students and teachers will continue to connect via the Internet. 
Dr. Monaghan, in a message posted today on the Glenbard West website, has confirmed that the school is forced to cancel athletic and activity events through April 30th. He says this cancellation includes the "spring play, underclassmen recognition convo, and prom." He does not mention any major changes after that.
As Mr. Medic, physics teacher, wrote in an email, "Stay safe, find a balance between work and family. Communicate with your teachers, and be patient."
About the Contributors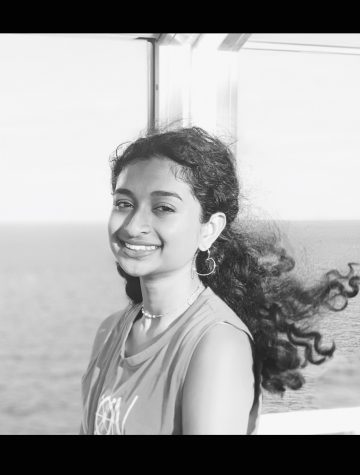 Olivia Edakkunnathu, Features Editor
Olivia Edakkunnathu is a senior at Glenbard West and is a features editor for The Glen Bard. Along with writing for the newspaper, she is a part of STEM...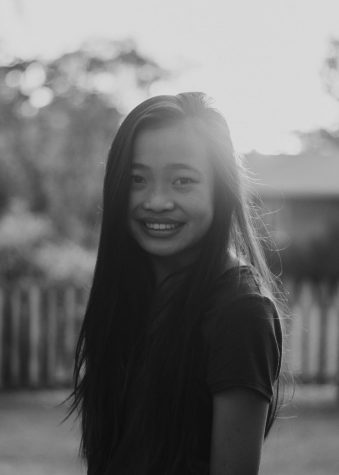 Amy Wozniak, Columnist
Amy Wozniak is a senior at Glenbard West and a columnist for The Glen Bard. In addition to writing for the newspaper, she is involved in Political Science...