Movies to look forward to for the rest of 2020
During this time of quarantine due to the coronavirus, there are still many things that West students can indulge in with the extra time they may have. One such thing to indulge in are movies. Movies affect someone emotionally, and they tend to leave a clear and powerful message. For the rest of 2020, there are many exceptional films that students can look forward to. 
Antebellum
Release Date: April 24, 2020
Although the release date of this movie has passed, it is still one that students can look to for a good mystery and thrill. The film is directed by both Christopher Renz and Gerard Bush, which for them marks their debut together. The movie stars Janelle Monáe who plays Veronica. As seen from the trailer, there are two obvious timelines. One is in pre-Civil War times, and the other is in present-day. Veronica is crunched on time, and she must uncover something terrible before it is too late. This movie is great for anyone who likes horror or mystery.
Irresistible
Release Date: May 29, 2020
Irresistible is directed by the former The Daily Show host, Jon Stewart. Starring Steve Carell (famously known for his role as Michael Scott in the show The Office) and Chris Cooper (who has had multiple exceptional roles and an Academy Award) this movie is about a Democrat, Gary, trying to win the hearts of people in a small Wisconsin town. However, when his views are challenged, he focuses his mission on helping the whole of America. This film is perfect for anyone who likes a touching story.
Artemis Fowl
Release Date: July 12, 2020
Disney is releasing Artemis Fowl on its streaming application, Disney+, due to the coronavirus preventing it from debuting anywhere else. This movie is based off of a children's book series and according to CNET, viewers must "buckle up for a twisted fairy tale." The story of Artemis Fowl himself is that he is a young genius that is researching an underground world and ends up kidnapping people and keeping them for ransom for information. The director is Kenneth Branagh. The star playing Artemis is Irish actor Ferdia Shaw who will make his film debut with this character.
Mulan
Release Date: July 24, 2020
Acclaimed director of the movies McFarland, USA and The Zookeeper's Wife, Niki Caro, is coming into 2020 with a real-life adaptationof the classic Disney animated movie Mulan. Mulan must take the place of her sick father in the Chinese Imperial Army and must mask herself  as a man whilst doing it. Just like the animation, here, Mulan must harness her greatest potential and prove herself to be a great warrior. Mulan will be played by actress Liu Yifei. This movie is great for anyone who is looking for a journey of self-revelation. Due to COVID-19, this movie's release date was delayed.
A Quiet Place Part II
Release Date: September 4, 2020
Director John Krasinski is set to release a sequel to his first film, A Quiet Place. In this film, the Abbott Family is reunited with actors John Krasinski himself, Emily Blunt, Millicent Simmonds, and Noah Jupe. The original movie explored the idea that the family must live in silence, otherwise creatures in the area will be attracted towards the sound and eventually attack anyone near the sound. However, with the new film, the family realizes that they have other threats awaiting them. Like Mulan, this film's release date has been postponed due to the coronavirus.
Dune
Release Date: December 18, 2020
This movie directed by Denis Villeneuve is based on the novel Dune by Frank Herbert. Essentially, the film surrounds a futuristic empire that is controlled by nobles. The story focuses on Paul Atreides and his family relocating planets to seek a spice. The starring cast includes Oscar Isaac, Timothée Chalamet, Zendaya, Josh Brolin, Javier Bardem, and Rebecca Ferguson. This is perfect for anyone who is looking forward to a good sci-fi film.
These films are amazing ways that students can check out from a long day at school. Despite this list of movies, there are many other films coming out in 2020 along with the ones mentioned. Watching these will be the perfect way for West students to expand their horizons visually and explore their comfort zone with the multitude of genres.
About the Contributor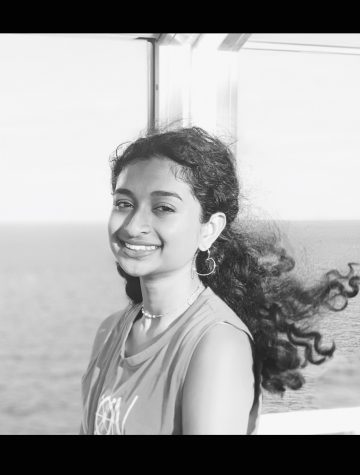 Olivia Edakkunnathu, Features Editor
Olivia Edakkunnathu is a senior at Glenbard West and is a features editor for The Glen Bard. Along with writing for the newspaper, she is a part of STEM...