Thinking about joining the US Armed Forces? Here are your options
The United States Armed Forces has over 1.3 million active duty troops, making the United States home to the third largest military in the world. It also employs over 800,000 reservists, totaling up to over 2.1 million American military personnel.
It may sound like the U.S. military is very large and is able to sustain itself for a long time, but the size of our active-duty force has decreased by 700,000 men in the last 25 years and recruitment goals have fallen in the last couple years. Some of this decline can be attributed to the lack of information available for high school students about serving. According to the U.S. Department of Defense, only 27% of youth are able to name all five branches of the U.S. military. On top of this, Anthony Kurta, the Pentagon's undersecretary for personnel and readiness, claims that this lack of knowledge "threatens our ability to recruit the number of quality youth with the needed skill sets" necessary to sustain the military.
This problem may sound very complex and hard to beat, but the solution is simple: educating our youth. If high schoolers are informed about their options in joining the military, they may place more consideration into this career path. If you are interested in joining or learning more about the military, this article can serve as a guide for you! 
What types of jobs are available in the U.S. Armed Forces?
Many different jobs are available to those who want to join the military. There are five military branches: the Army, Navy, Air Force, Marines, and Coast Guard. For each of these branches, there are hundreds of specialties that compose the military. Taking a closer look at the Army, you can become an 11B, which is the basic infantry soldier, or become a 25B, and serve as an IT specialist (because the Army needs tech support too). In short, anyone can find a job just for them in the U.S. Armed Forces. However, in order to join the military, you must first decide whether to enlist or become an officer.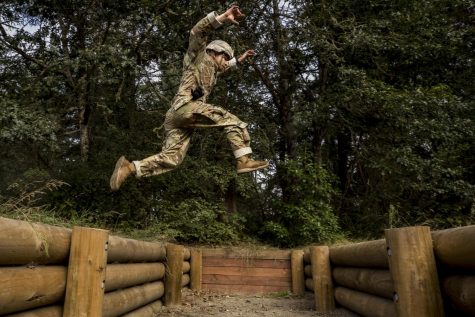 Enlisted vs. Officer: What is the difference?
If you decide to join the military, you have two main options: enlisted and officer. These two categories are very different and have completely different ranking systems (complete guide found here). Enlisted troops form the majority of the U.S. Armed Forces, with about 180,000 people enlisting each year. Practically anyone can enlist, as long as they have a high school diploma (or GED), are in good physical condition, and fall below the age limit (varies for each branch).
Enlisted troops participate in or support military operations, assist in technical work, and, as they advance in rank, lead small groups of fellow enlisted. Officers make up the remainder of the military, with about 20,000 of them joining each year. Officers hold important leadership positions, managing larger groups of personnel and commanding vehicles among other specialized duties. The requirements for becoming an officer are much higher; all officers must have a degree from a 4-year college or university, meet the enlistment requirements, and complete an essential path of becoming an officer. It is worth noting that enlisted personnel who have risen through the ranks can become officers.
Contacting a Recruiter
If you decide to join the military, your first step should always be to speak with a recruiter from the branch you are interested in. Unsure where to find one? These websites will direct you towards a nearby recruiter:
While the information found in the following sections is very useful, nothing can beat the advice and information a recruiter can give you. If you are unsure whether to join, there is no harm in communicating with a recruiter. They can provide you with the information you need for making a well-planned decision.
The Enlistment Process
If you decide to enlist in the U.S. military, there is a process that you must go through. The first step is to talk with your recruiter. They will converse with you about your options and decision to serve. Once this phase is completed, and you have committed to your decision, your recruiter will give you an appointment to visit a Military Entrance Processing Station (MEPS). At MEPS, you will take the Armed Services Vocational Aptitude Battery (ASVAB) test, which will determine the military careers you are best suited for. You will then undergo a physical and consult with a counselor about your job opportunities and the conditions of your enlistment. If you meet the requirements, you will finish your stay at MEPS by taking the Oath of Enlistment. This entire process takes around two days. After finishing MEPS, you will either be entered in the Direct Ship Program or the Delayed Entry Program (DEP) for your branch. With Direct Ship, you will report to Basic Training shortly after leaving MEPS, and with DEP, you will report to Basic Training within a year.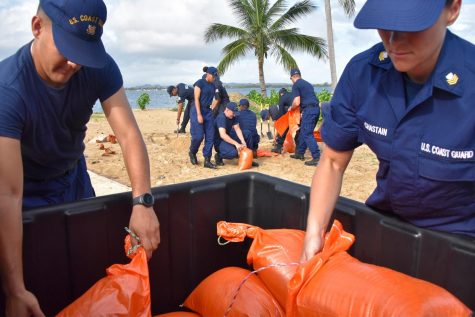 Options for Officers
If you decide to become an officer, you must choose which path to take. There are three main pathways available to prospective officers: Academy, ROTC, and OCS.
Academies/Military Colleges
If you want to fully immerse yourself in your military training, you should strongly consider attending a service academy or a military college. These schools are designed to train their students and prepare them for their future career as an officer.
The federal service academies are the most elite schools in this category. Each academy produces officers for a different branch of the military. There are five in the U.S.:
Note: The U.S. Naval Academy produces officers for the Navy and Marine Corps.
These five schools are not for the faint of heart. In fact, they are some of the most selective schools in the country; each school has an admission rate between 9% and 18%. On top of that, all applicants (except for Coast Guard applicants) must have a nomination from a U.S. senator or congressman. One benefit to attending these schools is that they are free. The academies are run by the federal government and are completely free in exchange for a service commitment after graduation, typically lasting five years.
If you do not want to attend a service academy, you can attend a military college. 
These colleges still provide full immersion in military culture but operate similar to normal colleges and are not run by the government. There are six senior military colleges in the U.S.:
These six schools provide a four-year education and bachelor's degree to its graduates, as well as the ability to join active duty right away. These schools are not government-run and do require tuition. However, the government will pay your tuition if you take a ROTC scholarship. There are also four junior military colleges:
These four colleges are two-year colleges, and graduates are given associate's degrees. Graduates cannot serve right after graduation, but they are given access to the Early Commissioning Program, speeding up the process of becoming an officer. ROTC scholarships are available to pay for tuition.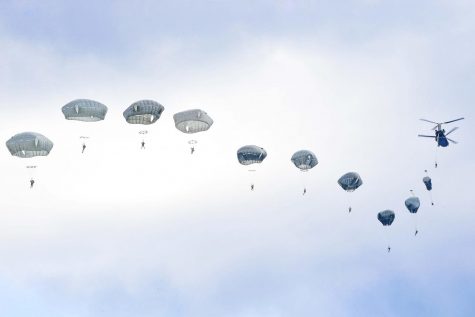 ROTC
If you do not want to attend a military college but still want to become an officer after graduation, then you should consider joining the Reserve Officers' Training Corps (ROTC). ROTC programs are offered at over 1,700 colleges and universities in the United States. ROTC programs are offered by all branches, but called CSPI in the Coast Guard. These programs allow students to participate in the normal college experience. You will take a few ROTC classes, but you are able to take normal classes, live in dorms, and participate in extracurriculars just like any college student.
Many, but not all members of the ROTC program, receive ROTC scholarships, which will pay for your tuition and many other living expenses in exchange for a service commitment. ROTC programs will prepare you for military service after graduation while allowing you to enjoy a normal college experience.
Officer Candidate School
The Officer Candidate Schools (OCS) will allow you to become an officer even if you do not want to serve right after graduation. Each branch has its own program. These programs vary wildly, but in general, they are similar to boot camp. Here are the five programs: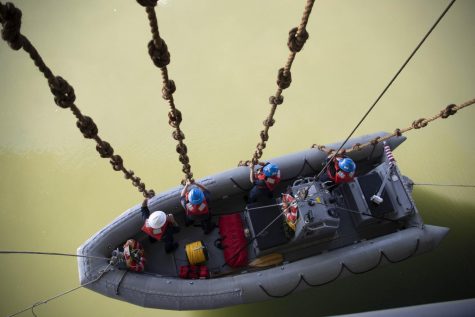 Three types of people are eligible to attend OCS: college graduates, enlisted service members, and people with specialized skills or degrees (often law, medicine, or chaplaincy). OCS will teach you the necessary skills to become an officer, just like ROTC and the Service Academies. OCS is a great program for people who do not want to join immediately after graduating college or want to pursue other careers before joining the military.
If you are considering joining the military, these are the paths you can take. Making the decision to join the military is a tough one; you have to decide whether you want to spend multiple years away from your home, perhaps being deployed on the other side of the world. When making this tough decision, access to the right information is crucial. Hopefully this article has provided you with the information you need and has helped you decide whether you want to serve your country.