October Senior Spotlight: Will Humble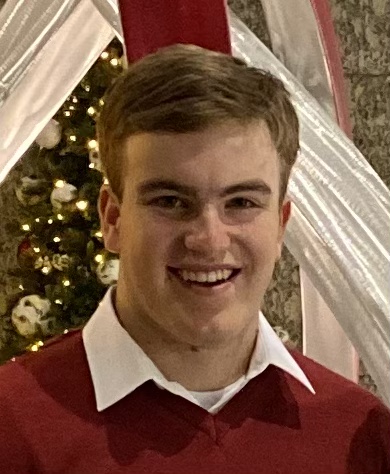 This month's senior spotlight is on Will Humble. Let's learn how he will manage Student Council as president, and other activities he is involved with.
What activities have you been involved throughout your four years here at West?
Will: Student Council, Principal's Advisory Board, Model UN, Baseball, French Club Theatre, Senior Mentor, and West Student Leadership
How does it feel to be the president of Student council and what opportunities does it bring you?
Will: I'm really happy to be Student Council President this year! It brings a lot of opportunities to help put together fun events for the students. This year has required a lot of creativity and flexibility in adapting the events for the current circumstances. However, I still think it's important to have these events and I'm grateful the administration has been willing to work with us to reimagine some of these classic events.
What awards have you received throughout your four years?
Will: I've received a few awards during my time at West. Sophomore year I earned the Matter of Pride recognition and was the Outstanding DNA Science Scholar. Last year, I was an Outstanding Social Studies Scholar and this year I was a National Merit Commended Scholar.
What kind of classes are you most interested in taking?
Will: I've loved taking science classes at West. I always think they're so interesting, especially getting to apply concepts in our everyday lives. I've liked them so much, I'm thinking about majoring in Chemical Engineering in college.
What class do you think is the most difficult?
Will: Calculus BC has definitely been tough this year! Normally math has been a strong subject for me, but this year it's going to take some extra work. However, I appreciate Mrs. Williams taking extra time to go over questions and am looking to embrace the adversity and get better!
Which West teachers are your favorite?
Will: It's hard for me to narrow it down because I truly believe every teacher I've come across at West is fantastic. Everyone is so invested in our success and will go the extra mile if we need a hand. But to pick a few, Mr. Sanders would definitely be one of them. I absolutely AP Euro with him and large part of that was because of Mr. Sanders. He had the best powerpoint slides ever and always was super engaging in class and had fun lessons in class. Another would be Mr. Kotrba. I've never had him in class, but have gotten to know him through Model UN. He's always interested in how you're doing, remembers what other activities you're in, and is just an all around great person. And finally, I'd have to say Mr. Cushman. His class was so much more than math and definitely changed my perspective on things. His demeanor and persona was always so positive and welcoming, I always looked forward to coming to his class everyday to see what lessons he had in store. (I could go on and on about all the amazing teachers at West omg…)
What classes would you recommend for under class-men to take?
Will: I think still my favorite class at West was AP Bio. I took it freshman year and loved the detail and all of the labs. It was such an interesting class (and Mrs. Rosenthal and all of her stories made it 10000x better!) Another one I liked was AP Seminar. It was such a great class as you got to pick the majority of your projects and it's applicable for college and future jobs. Learning the ins and outs of papers and presentations was awesome and Mrs. Brandt/Mr. Byrne always made it so much fun and never made it feel like tough work. And finally would be probably be AP Comp Gov, I'm still in the middle of it now but already it's been so interesting. It's not just for those super interested in social studies, I think it's for anyone as it's been fascinating to learn about how other countries around the world operate and then be able to compare it and get a better understanding/appreciation for our system.
What is the best part about being on the Baseball team?
Will: I think just getting to be around all of the guys. It's been so much fun to play with friends for the last three/four years and it's always a good time. Additionally, the Coaching Staff has always been great to play for. The best part is it's not just about baseball for them, they're there for you on anything you need and have a genuine interest in making you not only a better baseball player but a better person. Coach Schultz is another just great guy. He's there to say Hi in the halls but then dial it up and get after us on the field. His positive attitude and outlook is contagious. Cocat is always there to crack a joke and then turn around to yell at us for not paying attention which is the perfect combination. And Coach Dzingel definitely has a different take on things which leads to a greater appreciation of the game
What are your best memories of the Baseball team
Will: I think my best memories from the baseball team were freshman year. Historically, the B team hadn't been very good and the games weren't much of a contest. However, we had a really good year and started to turn things around. I still remember how great it was to pitch and beat OPRF for the first time in years. We won the series vs LT on the road. And stuck it out to beat Hinsdale too. All of these games were really so much fun and it was a great group of guys. We had fun on the field, on the bench, and on the bus so it was really a great year
Have you decided yet where you are going next fall?
Will: No not yet
What will you miss most after you graduate?
Will: I will definitely miss just the great atmosphere at West and all of the opportunities. Being at home a bunch this year has really allowed to look back and think about how much I really enjoy being in the building everyday. From getting to see all of the friendly teachers' faces eager to help or getting to say hi to your friends in the hall, it's always a fun time. But this atmosphere didn't stop in the classroom, all of the clubs and sports and activities were just as great. Nothing beats getting to cheer on the team at Duchon or going on the road and packing the visitors' bleachers. Or getting to be inside Biester screaming and yelling for the basketball team or waiting for the Pep Rally to start. The sunny, crisp Spring days out at Village Green getting to play baseball with the guys. And finally, getting to walk with your club in the homecoming parade it will be missed.
What are your favorite memories here at West?
Will: I guess I talked about them a little bit in the last question oops. But I think some of my favorite memories at West have been during homecoming week. All of the dress up days and spirit activities leading up to the pep rally and bonfire are great. I don't think I'll ever be able to forget seeing the bonfire. And then immediately after, sweating and running around trying to get all the decorations set up inside Biester for the next day. After getting home and barely getting any sleep, it's up early the next day getting out to Forest Glen to be ready for the parade. Then after the route finishes by West, it's back into Biester to fix the decorations that fell because the tape is just never sticky enough… Hustling home to get a quick lunch, then it's back to cheer on the team at Duchon. And then back home to get ready, and fly out the door to pictures, dinner, and the dance. It was always a whirlwind, but definitely my favorite weekend all 3 years (not senior year 🙁
Thank you, Will! I hope you enjoy the rest of your Senior year at West.
About the Contributor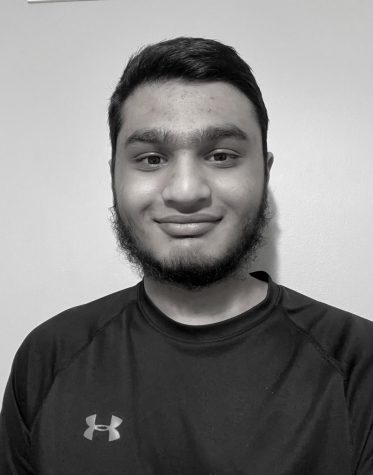 Musa Ajmeri, Editor
Musa Ajmeri is a video editor for the Glen Bard. He is currently a Senior and has been writing articles for the Glen Bard since he was a freshman. His...