The 2020 Presidential Election
The 2020 United States presidential election is the 59th presidential election and most secure election in U.S history.  The Republican Party candidate was President Donald Trump who ran for a second term along with Vice President Mike Pence. The Democratic Party candidate was none other than former Vice President Joe Biden and his running mate California Senator Kamala Harris. Biden and Harris won the election by 306 electoral votes, passing the required 270 electoral votes to win. Harris has made history being not only the first woman, but the first woman of color to become Vice President. This historical turning point was made possible through winning the state of Pennsylvania in the election, resulting in Biden's election victory.  As a result of Trump's loss, the Trump campaign has filed lawsuits in states that Trump had a chance of winning, stating that there was widespread voter fraud. 
According to The New York Times, there is no evidence that any significant voter fraud took place. Trump's lawyer, Rudy Guliani, made a statement, claiming that "this is not a fraud case." Since Election Day, the campaign had filed over 30 lawsuits to stop states from certifying election results. They were also skeptical on Georgia's vote count. Georgia proved them wrong by doing a full-hand recount which resulted in Biden still winning the state. Donald Trump is also tweeting false information that he won the election and that the election was rigged. As the Republican Party allows the Biden transition to commence, the Trump campaign is hesitant, trying to take legal action to prevent it. 
More than half of the Republicans in the U.S have acknowledged Biden's victory, while others support and advocate for the  legal action taken by Trump. Ever since Trump lost the election, he has not been out much in public. He also did not come in-person to court cases. According to CNN Politics, Many Republicans who have acknowledged Biden's victory described Trump's refusal to concede as "a national embarrassment". Many people do not understand why Trump is refusing and trying to overturn election results. 
According to Vanity Fair, Trump could face many prosecutions after leaving the White House. Before getting elected as president in 2016, Trump committed numerous crimes, including tax fraud. Now that Trump lost, he can no longer use the staff of the Justice Department as his personal lawyers. When Biden's inauguration takes place on  January 20, 2021, many people do not know where Trump could be headed next. All we know is that Trump is running out of time with his legal measures to continue his presidency. 
When Biden gets inaugurated, he will become the 46th President of the U.S, making Harris the 49th Vice President of the U.S. Biden's spouse, Dr. Jill Biden, will continue her career as a teacher and will become the first First Lady with a day job outside the White House. Harris's spouse, Doug Emhoff, will continue his career as a lawyer and will become the first Second gentleman of the United States. We can all say that Biden and Harris have both made history in this election.
About the Writer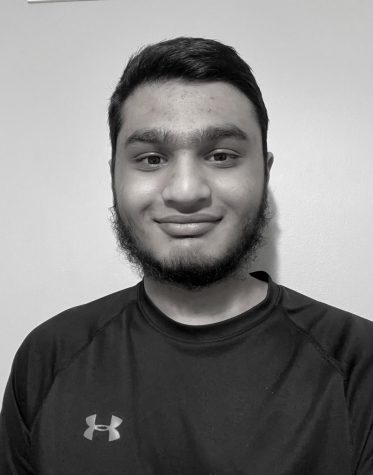 Musa Ajmeri, Editor
Musa Ajmeri is a video editor for the Glen Bard. He is currently a Senior and has been writing articles for the Glen Bard since he was a freshman. His...