Illinois School Districts Protest Against Illinois COVID-19 Policies
At the beginning of the 2021-22 school year, Illinois Gov. JB Pritzker signed a few executive orders to tackle the COVID-19 pandemic in schools. The executive orders would make masks mandatory for all students and staff; they would also have all teachers and staff to go through mandatory vaccinations or testing. But recently, many school districts across Illinois have been refusing to comply with the mandates. This resulted in them having to file a lawsuit against the state.
According to Chicago Tribune, more than 140 of Illinois's 850 school districts have signed the lawsuit. The lawsuit seeks to halt the mask and vaccine mandate that has been implemented for the past 6 months. The schools actually filed the lawsuit back in October of 2021, but has now landed in court. Sangamon County Circuit Judge Raylene Grischow was requested to briefly pause the governor's executive orders.
On February 5th 2022, Judge Grischow had ruled in favor of temporarily blocking the governor's mandates. The court does however acknowledge "the tragic toll the COVID-19 pandemic has taken, not only on this State, but throughout the nation and globe." Many school districts across the State have made statements regarding the court ruling and have decided that they will continue to follow the guidelines that were set by the State.
Glenbard Superintendent, David Larson, had recently made a public statement on the Glenbard District 87 page that the court ruling "will not affect D87" because the district is not named in the lawsuit. He also mentioned that, "the original executive order requiring masks in school and mandatory vaccination or testing for school employees is still in effect for Glenbard schools". He also made clear that the district is continuing to follow mask and vaccine mandates or mandatory testing to "continue to provide in-person learning".
While Judge Grischow has ruled to temporarily halt the executive orders, many school districts across Illinois are still encouraging it's students and staff to continue washing their hands, wearing masks, monitoring their symptoms, and getting vaccinated. Many schools are also offering alternative testing for students and staff to carefully examine who is sick and who isn't. Illinois is not the only state to have students wear masks, others have taken similar measures to ensure safety for their students.
If you want to learn more about the COVID-19 policies that Illinois had set for schools, here a few helpful resources:
Illinois Department Of Public Health
DuPage County Health Department
About the Contributor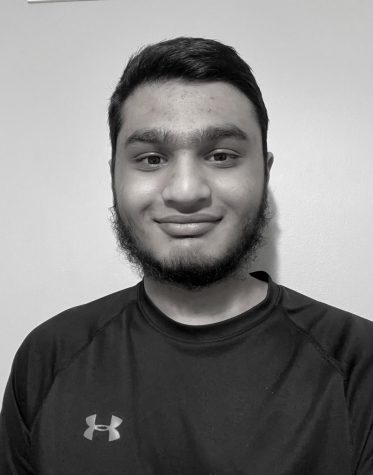 Musa Ajmeri, Editor
Musa Ajmeri is a video editor for the Glen Bard. He is currently a Senior and has been writing articles for the Glen Bard since he was a freshman. His...