Congratulations to Mr. Posegay on his retirement!
Congratulations to Mr. Nicholas Posegay, staff member from the social studies department, is retiring this year after starting his Glenbard West teaching career in 1988.
Mr. Posegay will miss "interacting with the kids, trying to make them feel comfortable, make them laugh, and try to make them think that social studies is their favorite class even if it isn't." West has also made a big difference on Mr. Posegay's career. His students see him as an "influence towards West " and he believes that "West will be an influence" on him. He loves "all the traditions and the feeling that you get when you're around here". He believes that West has been an enjoyable place for students to engage for "years and years'."
Mr. Posegay was also a student here [West] from 1979-83. He's taught "almost every subject in the social studies department." He stated that "it's been a nice ride over the years through social studies trying to help out and make the department as good as it can be."
He was involved in many parts of West: he was "a big fan of being part of the Target Success program for a long time. [I] Did 30 years with them," said Posegay. He was also part of the "Scholastic Bowl."
His two sports are wrestling, he's been "the head wrestling coach for about 35 years" and worked with "the girls track program," specifically the throwers for about 25 years. He mentioned that "it's been a lot of coaching and a lot of fun."
West thanks Mr. Posegay for all the hard work he's done in the West community!
About the Contributor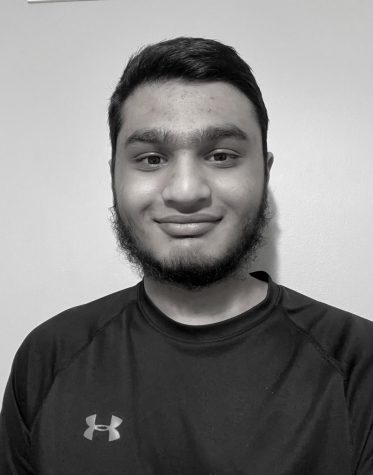 Musa Ajmeri, Editor
Musa Ajmeri is a video editor for the Glen Bard. He is currently a Senior and has been writing articles for the Glen Bard since he was a freshman. His...