West Theatre to Perform Alice in Wonderland Alongside Black Box Show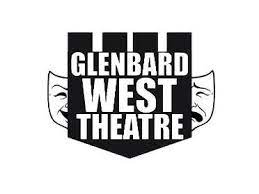 This fall, Glenbard West's Theatre Club is bringing everyone's favorite nostalgic movie, Alice in Wonderland, to life. The show features Alice, a youthful, adventurous child who 'falls down the rabbit hole' into a magical world filled with colorful, talking critters, fabulous flowers, and a queen who wants nothing more than for Alice to be "off with her head!" With all of this action, there is no shortage of unique characters, bright colors, and eccentric fantasy realms, which will provide something for all audiences. Here's a sneak-peak into all of the drama this October. 
When interviewed, Emma Wargin (Student Director, Alice in Wonderland) said that she "loved being able to work with friends and the cast" in order to create this show. Additionally, Eliana Williamson (Stage Manager, Alice in Wonderland) appreciates how this performance includes so many people from all different grade levels. However, there have been some challenges. Mainly, the auditorium is under construction, so it is not possible for the show to be performed there. Meghan Andres and Jacquelin Houghtaling (Student Tech Directors) say that they have adjusted to working on a traveling show by "constantly growing, learning new skills, and making new friends." Overall, the entire company cannot wait to share their hard work with the audience on opening night. In the words of Eliana Williamson, "it's going to be good." The show will be performed October 6th and 8th at Glenbard East. Tickets are available for purchase at the door or online.
Not to be overshadowed by the Main-Stage show, The Money in Uncle George's Suitcase (written by Pat Cook) is being performed in the Black Box this October. A Black Box show is a student-directed performance that takes place in a smaller theatre of the same name. This show is a comedy about a remote family getaway gone-wrong after relatives learn that Uncle George has a suitcase (containing $480,000) stashed somewhere on the property and proceed to wrestle each other, fall down stairs, and get stuck in furniture to find the money. However, amidst the chaos, the heartwarming show chronicles the family as they learn lessons worth more than money. Charlie Lettenberger (Student Director, Uncle George's Suitcase) and Charles Grogan (Stage Manager, Uncle George's Suitcase) are very proud of the "fun group" of cast members they are working with and cannot wait for the show. Performances will be held at Glenbard West on October 20-22, tickets are available for purchase at the door. 
Overall, students interested in supporting our Theatre Department should consider attending any of these two remarkable shows.