Spotlight on GBW Cheer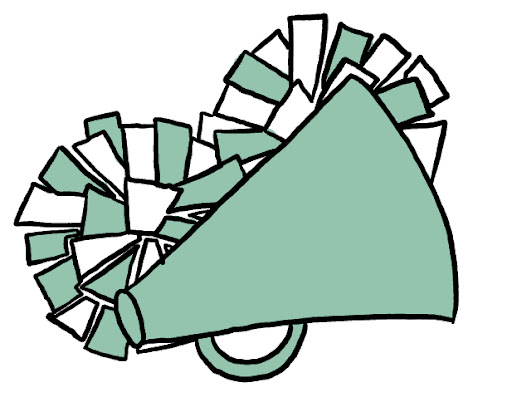 As we end of this year's football season, it is important to congratulate our cheer team, headed by Mrs. Gatz, who have brought amazing energy to all of our events and stunned us with their incredible performances. Before you head off to watch the Hitters at our next game, let us give a full round of applause to the team that constantly raises all of our spirits: The Glenbard West Cheer Team 
Cheer is more than just waving pom-poms. When interviewed, Coach Gatz commented that "it's hard. It's so hard. If somebody says cheer team is easy, I just wish they would come and check us out everyday." Cheer is one of the toughest sports, and quite possibly among the most dangerous of high school athletics programs. Within a certain amount of time, cheerleaders regularly engage in dancing, tumbling, stunting, and, of course, cheering. These are all elite skills that take a lot of time and hardwork to master. Coach Gatz remarked, "instead of lifting weights, we lift people." Wow! That's impressive. However, Coach Gatz notes: "Oftentimes, people will go 'Ra Ra they are cheerleaders.' It's intense. It's so hard and I am wowed whenever I see them practice or compete because of the amount of work it took to get there." 
In terms of the activity's logistics, tryouts occur in May. After that, there is football and competition season. Football season is considered an activity, while competition season is considered a sport. On top of that, the team also cheers on our basketball team. In total, the sport runs for around ten months. Outside of cheerleading, the members also volunteer for charities. 
With regards to Mrs. Gatz's personal experience on the cheer team, she stated: "I started seventeen years ago and, it's quite funny, I played rugby in college. When I came to Glenbard West, I wanted to coach because I was a PE teacher, but the only opening they had was cheerleading, so I kind of fell into it. However, I love it and I can't imagine coaching anything else." She feels that "every year has a positive moment associated with it because the kids just make it fun." On top of that, our school has competed at state multiple times and has placed in the top ten more than once. 
Thank you to the Glenbard West cheerleaders for their work with football! Remember to wish the cheer team an amazing competition season!!!
About the Contributor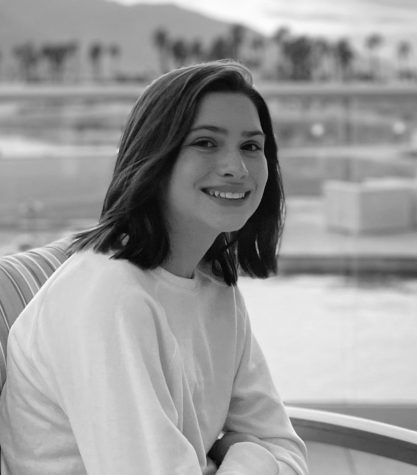 Blake Noble
Blake loves writing about sports, local events, and entertainment. Outside of school, they are a member of the Forensics team, enjoy playing lacrosse,...