GPS: Not Just for Parents
GPS. No, not the Global Positioning System we all use to get places. I'm talking about the Glenbard Parent Series. Gilda Ross, the founder of GPS and District 87's Student and Community Projects Coordinator, tells the Glen Bard that it has been "28 years now" since the founding. 
At first, it was simply as it sounds: a series for parents of Glenbard high school students. GPS invited prestigious speakers from a variety of professional backgrounds to the district to enlighten parents on how to go about parenthood. In doing so, they provided a physical space for local parents to try and understand their teens better, and increase positivity within the family dynamic. However, after COVID, the events had to become virtual. But this wasn't a setback, assures Ross. In fact, "doing it virtually just seems to fit everyone's lifestyle." 
Moving the series online only made it more accessible. Instead of only parents within the district being able to attend, they spread the word through sharing the website and Youtube channel , along with their other social media pages like Facebook, Instagram, and Twitter, leading to GPS reaching parents on a national level. "Almost every week I am hearing from other administrators around the country because the word is out now. It has been called 'The best parent series in the country' by The Chicago Tribune," Ross informs readers with pride. 
The Glenbard Parent series does not exclude students, however, despite its name. They include many student friendly topics such as "college, how to pay for college, how to choose a college", to name a few. To accommodate their ever growing following, GPS does not solely cater to the Glenbard community. "There is something for everyone in every age group," states Ross, with events targeted towards all parents, with children from as early as preschool to high school. She referenced a past event called First Phone to advise 3rd grade parents on – you guessed it – "giving their child their first phone". By offering GPS as a parental resource from the very beginning, parents are now better equipped to introduce mindful, compassionate children to the next generation.  
GPS is also inclusive of listeners whose first language is not English, with programs in Spanish, Urdu, and Gujrati.  With the Glenbard district spanning four different cities, acknowledging the diversity of Glenbard families is a must. This also opens more doors on the national scale for even more listeners to benefit regardless of language barriers. Their next program in Gujrati will discuss Positive Parenting Strategies to Help Your Child Flourish. Presenting these universal needs by catering  to parents from a variety of racial backgrounds only brings a deeper sense of community to everyone listening within the Glenbard district and beyond. 
An upcoming topic is mental health and its many aspects. In fact, today, January 18th, GPS will be featuring Columbia professor and author Andrew Solomon on Zoom at 7PM to discuss his book, Noonday Demon and his experiences with depression. Ross promises that viewers will "walk away with … awareness …feel inspired, … and be educated."
"Just come to one program," she added emphatically. "I promise it won't be your last." She concluded, "Once you go to a GPS you will walk away with something. That something is everything."
About the Contributor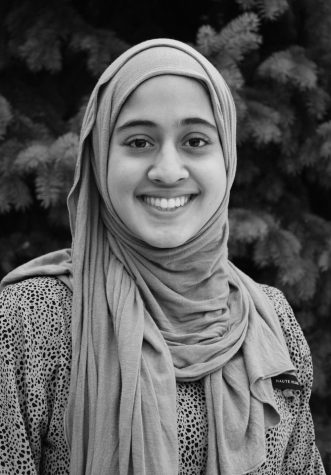 Maariya Quadri, Editor
Maariya Quadri is a senior at Glenbard West and an editor of The Glen Bard. In addition to newspaper, she enjoys baking, reading, and taking pictures of...