Glenbard West Boys Lacrosse: Must Watch Sport of the Year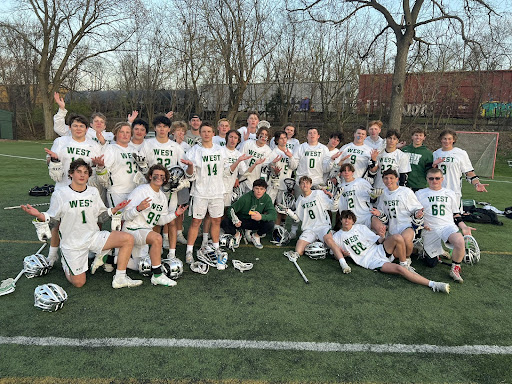 As winter sports come to their finale, spring sports are now in full swing. Variety of athletes are scrambling across the campus for their nerve racking tryouts. But one spring sport that tends to be overlooked is expecting to have a big season. That sport is none other than our Boys Lacrosse team. More commonly  known as "Lax", the GBW lacrosse program has had a successful past few seasons: back to back seasons with semi final appearances during 2018 and 2019 season, finishing top 10 in the state this past season, and sending a handful of players to play lacrosse at the next level.
It's always good to occasionally recollect on good times of the past, but for this year's boys lacrosse team the future is what we should focus on. Coming off a strong season, the team graduated four senior starters. For most programs in the state that's a difficult void to fill, but with a strong Sophomore and Junior classes coming in and ample depth finding new starters is no problem.
Former professional lacrosse goalie, Mike Gabel touched on this strong suit in the team's season preview write up: "They have had a lot of success relying on their younger players, which provides depth this year and confidence." The lacrosse team is projected to be the seventh best team in the state amongst powerhouse programs like Loyola Academy and New Trier from the Northshore area.
It's sure to be a fantastic season for the Hilltoppers this year, and make sure you get out to support them.