GBW Softball Hits It Out of The Park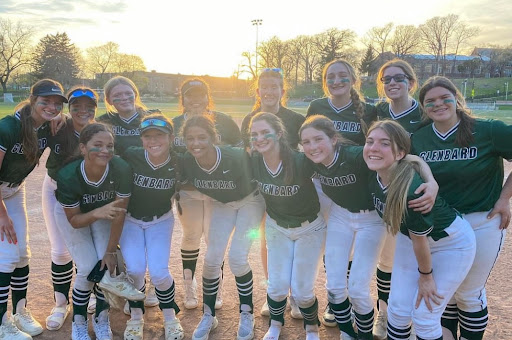 After a rewarding season, the Glenbard West Softball Team took fourth place at conference and finished with dedication and comradery.  
     During the conference period, players had an opportunity to compete against every team twice, both home and away. In addition to the regular season, the results can determine a school's ranking. West participates in the very competitive West Suburban Conference with fourteen schools, such as: LT, Downers Grove, and York. As a team, the girls worked to be playing their best by May to prepare for the postseason.      
     Coach Mersch, the Varsity Assistant for three years, says "I absolutely love the postseason. It is either you win or you go home. The weather is beautiful and we are typically playing our best softball. Postseason is always so fun." Additionally, she notes, "Some of my best memories are things we take off the field. […] The girls do pasta parties, so just making sure they enjoy it. We do an Easter egg hunt every year with the girls, so we really try to make these experiences, not just on the field, but also outside of the field." She believes that "It's not just how you play on the field. It's also about who you become, like strong empowering women. […] They are awesome, buy in, are involved in so much, and to be able to see their commitment and their balance." Overall, the softball team brought dedication on and off the field, which strengthened their energy, connection, and overall play. 
     The varsity team is a very young group: they only have one senior. However, they have a large Junior class, who are looking forward to returning for next year's season. Coach Mersch reflects, "A lot of those players, especially those who have been with us, just kind of seeing them light it up, had been awesome to watch. I'm really looking forward to the conference and being competitive." At the beginning of the season, the coach believed one of the team's biggest strengths was their offense. In their game against Park, they scored three home runs, which is a large accomplishment.  
     Coach Mersch is joined by Coach McGrane. She had great things to say about her colleague: "She is just so knowledgeable and well-spoken. She really helps create a bigger picture for the girls."
   At the time of the interview, the team was looking forward to their conference play and improving for upcoming seasons. They ended the 2023 season with a 11-12 overall record and finished fourth in conference. 
About the Contributor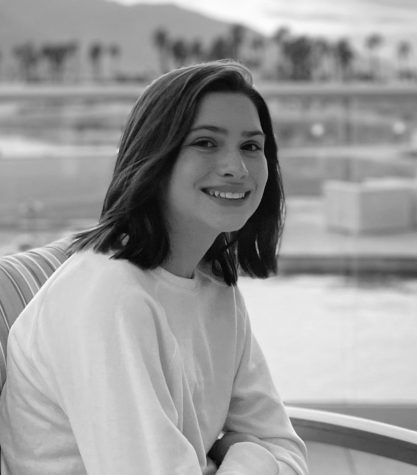 Blake Noble
Blake loves writing about sports, local events, and entertainment. Outside of school, they are a member of the Forensics team, enjoy playing lacrosse,...