Artist's Corner: Photography 1 Uses Chicago as Inspiration
Photography 1 recently visited Chicago to create pictures depicting urban life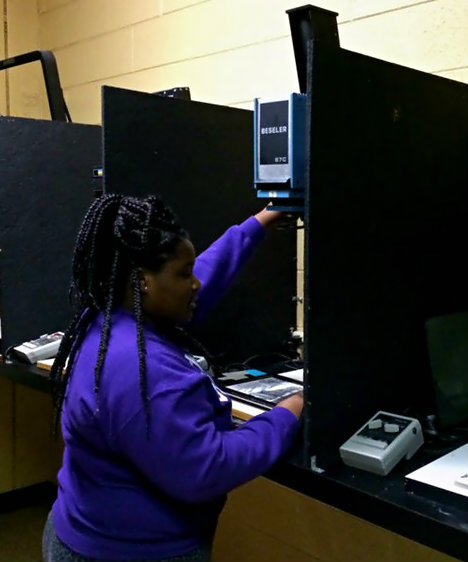 Being part of the Western suburbs of Chicago, students and families can enjoy time taking a drive or train ride up to the Windy City. Recently, West's Photography 1 class took a field trip to Chicago to learn about street photography and were sent out to take photographs depicting the Chicago atmosphere. Students went to either Millennium Park or "the loop" which is what they call the commercial core of downtown Chicago.
Street Photography is a style which depicts urban life in unique and different perspectives than the normal views of urban places. Chicago is known for its many street photographs and photographers because the city is constantly bustling with people, smells, and places of interest both for its citizens and for visitors. The term "street photography" originated actually in Europe during the mid-1800s by the earliest photographers of the time. The first way many people tested photography was through using it on the streets and what better place to test it in than a place full of life and action, the city. While the term may infer that a street must be in the picture, many times that is not the case.
As can be seen in sophomore Lenny Alequin's picture, she focuses in on the perspective called "worm's eye" view.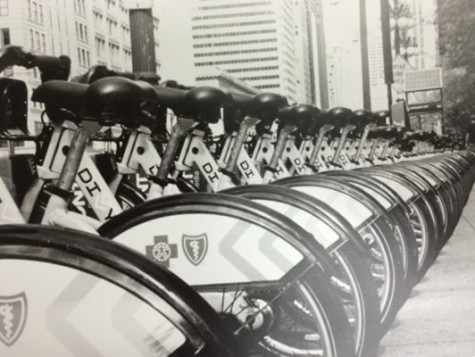 She explains the reason for her picture saying, "I took this photo because I saw a lady lonely in the park. She was behind the Art Institute by Millennium Park."
She goes on to say, "It impacted me because I look at the world differently now. I often think of how things will look through the lens of a camera."
To see another one of Lenny's pieces of art check it out here.
Another Photography 1 student, Jonathon Guse, a senior, takes a close up shot of a sign he saw in "the loop".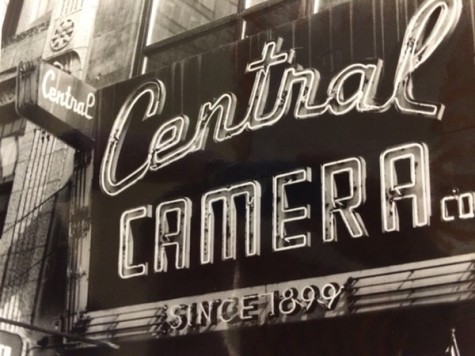 "It was really big with all this vintage lettering on it. Everything from the storefront to the neon cursive popped out, so it looked like a perfect picture." He states.
In reference to the class, he says, "With no real concept of composition, or how to use the manual option on a camera before I went in, photography class has really helped me fine-tune my skills. Using film has really made me appreciate photographers before the digital age as well as the virtue of patience. Half the fun of it all is waiting to see how your pictures come out."
After the students had taken their photographs, they returned to school and the next week or so had to develop their film. The students had used non-digital cameras which require actual rolls of film. The students went through a long process of putting the rolls into canisters onto a reel in what is called a "Black room" which is literally a room meant to be in pitch-black darkness. This is so that the film is not exposed to light and damaged before being fully developed. The film is then developed using different chemicals provided in the classroom and dried afterwards.
Different from the "Black room", the "Dark room" is where the students bring their film next in which they cut their strips of film and actually create their image by exposure to negative light on photo paper. All this is done in a similar fashion as in the "Black room" where the film is developed in pitch-dark. The last step is enlarging the film which is also carried out in the "Dark room".
In terms of this development process, Jonathon Guse states, "When it came down to enlarging the negatives onto photo paper, I was very critical about my work, so I went through two or three sheets before I got the final product."
Many people today can take a picture effortlessly with their cameras or more commonly phones that artistic photography is sometimes looked over simply because it seems like an everyday occurrence. Mrs. Cann, the Photography 1 teacher, addresses this problem in her class.
She states, "I want my students to understand the difference between a "snapshot" and a "photograph". A "snapshot" is a photo taken with little to no thought of composition. A "photograph" is a photo taken with extreme thought to the photographic compositional elements. Photography is an art form that allows the students to capture their "views" of the world. The student or photographer, through thoughtful consideration of the photographic composition elements, decides what they want to visually capture in their photograph".
More photos can be seen on the third floor in the photo display case. Check it out and challenge yourself to look at Chicago or at each student's picture in a new perspective. There are so many moments that make the world unique and different and the Photography 1 students have taken photos of just a few of those special moments. Their work will be updated throughout the year as they learn new styles and techniques so be sure to see what is new!
About the Contributor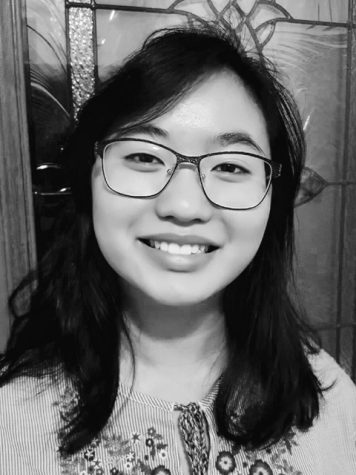 Emma Blackwell, Editor-in-Chief
Emma Blackwell is senior at West and is both the Editor-in-Chief of The Glen Bard and a columnist. Her main column is called "Artist's Corner" and covers...