Meet The Comedian: Bo Burnham
Take a peek inside the life of musical stand-up comedian, Bo Burnham
Bo Burnham, a 25 year old musical comedian from Boston, began his career in comedy, at only 16, by posting original songs on YouTube. Burnham appeals to such a large audience because he is not afraid to blur the lines of political correctness, poking fun at hot button topics, including race, love, politics, religion, and sexual orientation. From these videos, he accumulated a large following, which prompted him to release an EP, extended play, titled Bo Fo Sho. Due to his success, Bo chose to skip college, despite his acceptance into various prestigious schools, and follow his passion for comedy.
After high school, Burnham released his first full album, self-titled Bo Burnham, on which he included one of his most popular songs, "It's Bo Yo." For the next several years, Bo continued to release new material and developed his first stand-up special, Words Words Words, using music as his primary comedic platform. In the three years following, the comedian pursued a more theatrical form of comedy, partnering with Netflix and YouTube to release his special, what.
Pushing the boundaries of traditional stand-up, what. utilizes lighting and music to create a unique sensory experience, especially in the song, "Left Brain, Right Brain." In the song, Burnham uses lighting and music to convey the perspectives of his left and right brain, claiming that one side is intellectual, and the other, creative. Although Bo Burnham's musical comedy career was very successful, he also pursued other platforms of comedy.
In 2013, MTV aired the television comedy, Zach Stone is Gonna Be Famous. The mockumentary followed aspiring celebrity, Zach Stone, played by Bo Burnham, through his daily struggles to attain fame. Despite the program's cancellation after only one season, Zach Stone is Gonna Be Famous is some of the most innovative, entertaining comedy of the 21st century. In addition to his short-lived television career, Burnham released his first book of poetry, Egghead: Or, You Can't Survive On Ideas Alone, in 2013. The book is a collection of hilarious, absurd poems, writing, and illustrations tackling the challenges of the human condition, for example:
"You're afraid of sharks?
Really?
They don't even have bones!
They have cartilage.
Are you afraid of ears too?"
– From Bo Burnham's Egghead: Or, You Can't Survive on Ideas Alone
Most recently, Bo Burnham has shifted his focus back to musical comedy. On June 3, 2016, the comedian released his latest and final comedy special on Netflix, titled, Make Happy. This comedy special demonstrates the true magnitude of his talent, as well as his value as a public figure and comedian.
Make Happy satirizes country music, unrealistic expectations of relationships, Katy Perry music, burritos, white privilege, Pringles, and even Kanye West, all while including a universally applicable message: in life, happiness is most important.
The next time you are exploring Netflix, looking for something new and exciting to watch, consider Bo Burnham's stand-up comedy specials, what. or Make Happy.
About the Writer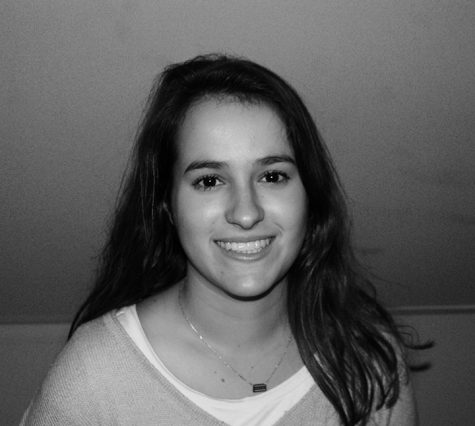 Paige Lane, Social Media Coordinator and Graphic Designer, Video Editor, Columnist
Paige is a columnist for The Glen Bard. She has been a member of the newspaper since the beginning of her junior year. She began her career as a columnist...