Never Fear! Your (Fun) Summer Reading Is Here!
Whenever anyone hears the term "summer reading list," images of dry, boring novels often come to mind. However, not all reading lists are boring – in fact, I have quite fond memories of plowing my way through the Glen Ellyn Public Library's children's summer reading list. Unfortunately for me (and for all the other book-lovers out there), teen and adult summer reading lists – of the fun and distinctly non-academic variety – are in rather short supply.
As a result, I've made my own list! (Disclaimer: I love fantasy, science fiction, and adventure novels, which is reflected in my choices.) Here are the 6 books I hope to read this summer:
Children of Blood and Bone by Tomi Adeyemi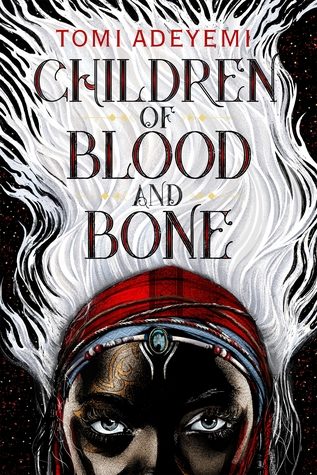 Okay, I know the old adage: "Don't judge a book by its cover." This novel first attracted my attention because of its cover, though, and for good reason – the cover is a masterpiece. It's gorgeous – I can't remember the last time I saw such fabulous cover art – and that's a justification for giving this book a chance even without the tantalizing blurb.
And the novel does sound fantastically interesting (at least if you're me and you breathe fantasy like air) – our heroine is plotting to overthrow a monarchy and bring magic back to her people.
Frankly, the words "magic," "overthrow," and "monarchy" are pretty much all I needed to read before putting this novel on the list.
Sourdough is the new book from the author of Mr. Penumbra's Twenty-Four Hour Bookstore, a delightful novel that I thoroughly enjoyed. Sloan's first work was fascinating and magical, and I look forward to reading the author's new book – especially as I love to bake, and I'm learning to make sourdough! Baking plus intrigue equals must-read!
This Mortal Coil by Emily Suvada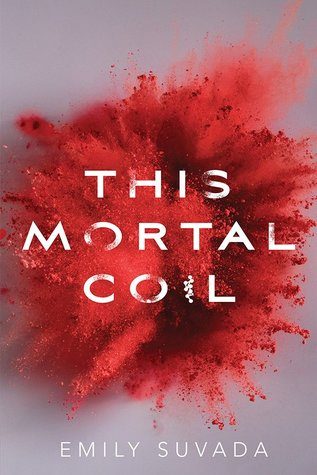 This novel's cover is also seriously beautiful – it's a majestic explosion of red and grey and dust and powder, and I love it. But the first thing that made me want to add this book to my list was the genre – I'm always looking to read more science fiction. After digesting the synopsis, I was sold. Basically, the main character is a hacker – more specifically, a gene-hacker, who can change genetic codes – that gets caught up in intrigue and adventure. Mystery is perfect for summer, so I'm super excited to read this!
Suitors and Sabotage by Cindy Anstey
I absolutely adore Cindy Anstey's first novel, Love, Lies, and Spies, and thus I eagerly anticipate Anstey's next book! This author's regency romances are always full of intelligent, independent leads – my favorite heroine of hers is Julianna, who wants to publish a dissertation on ladybugs rather than be a proper lady – and her stories never fail to delight. As a result, I am psyched for this next novel to come out!
I confess: I have not yet read The Martian. I do need to read it, and I will; but first, I'll read Weir's newest novel – Artemis.
Artemis follows Jazz, a sort-of criminal on the city Artemis, the only city on the moon. Our heroine encounters an amazing opportunity to pull off a lucrative score, and chaos (predictably) ensues. The lure of a mystery novel on the moon is undeniable – however, the sophistication of Weir's world is the main reason I really want to read this book. Artemis seems to embody an extremely well-constructed story universe, and as world-building is probably one of my favorite parts of fantasy and sci-fi novels, saying that I'm enthusiastic about the prospect of devouring this book is an understatement.
Jane who?
Jane Austen. You know, the author of Pride and Prejudice. Probably the most celebrated author of the 19th century besides Charles Dickens (and if she isn't, she should be).
I am a huge Austen fan. I have been to her house in England. I have visited her museum in Bath. I've read Pride and Prejudice and I love to watch the five-hour Colin Firth film version of the novel.
However, I'm ashamed to admit I haven't read Emma, another one of Austen's most famous works. Therefore, this is the last book on my reading list (so far), because I absolutely must read more Jane Austen. Austen's characters, plot, and writing are always delightful, and that's the sole, uncompromisable requirement of a summer novel, after all.
I hope you all make your own summer reading lists for your upcoming break, and I hope my list has been helpful in constructing your own. Happy reading!