'You Are a Bada**' Encourages Self-Love, Positivity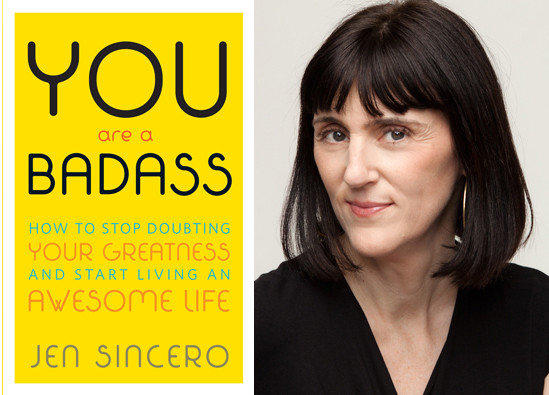 You Are A Badass is a self-help novel by Jen Sincero. But to me, at first glance, I saw this brightly colored novel in a yellow, blue, and orange array to be quite basic, overrated, and mainstream. I'd seen people post about it, saying how good it is. I thought it must be a passing trend: one of those books that seems great at first glance but is really a waste of $16.00, shipping and handling. I was wrong.
I always thought self-help books were buffoonery. I wasn't going through a midlife, quarterlife, ⅛ life crisis (I'm only 16), so what did I need to reverse about my life? I feel pretty content and the thing that makes me the saddest is winter break ending!
But Ms. Jen Sincero has a way with words. Not in the way that a free cruise or online ad does, but with authentic, organic relevance. Heck, she has the New York Times Bestseller #1 title to prove it!
But what is You Are A Badass? In a time when self-improvement, bettering yourself, and #livingyourbestlife are the prime goals of many millennials, how does one book seem to appear so revolutionary?
Sincero breaks up her book into five parts. "How You Got This Way," "How to Embrace Your Inner Badass," "How to Tap into the Motherlode," "How to Get Over Your B.S. Already," How to Kick Some Ass." Weird titles, right? Often times she speaks of the book as pushing you to "do things you never imagined you'd do because if any of your friends saw you doing it, or spending money on it, you'd never live it down." With this mantra, only in the introduction of her book, Sincero had me, and the two million other buyers of the book, seamlessly sold.
Sincero starts the instructional book off with "How You Got This Way." This chapter is completely aimed to change the perspective. She asks the "why?" about your beliefs, preconceived ideas, and self-perception. This chapter was odd in that it questioned the seamlessly unquestionable, such as our thoughts on filial pursuits, while also managing to sneak in spirituality and a touch of God (while also making it non-denominational and not affiliating it with any specific faith).
Above all from this section, my favorite passage is a quote she included from Lao Tzu, an ancient Chinese philosopher and the founder of the Taoist faith. It reads, "If you are depressed, you are living in the past. If you are anxious, you are living in the future. If you are at peace, you are living in the present."
Not only did this first part set up the idea of how we perceive reality and put it into a different context, but it helped to introduce the tone of the book in a quite reserved yet shell-shocking way.
The second part was entitled "How To Embrace Your Inner Badass."
This part really hit home for me. Not only am I a culprit of self-deprecation, but I am also a comparison snob, in the sense that I always need to measure my success up to my peers and role models. But after reading this section, I can see improvement even from only a few weeks of reading. "Comparison is the fastest way to take all the fun out of life," Sincero beautiful articulates the sources of many people's sadness and stunts to success: refraining from loving ourselves. From explaining a story of the loincloth man she found in the forest to explaining self mantras, this part really hits home for almost everyone, whether or not you believe it.
The next part is "How to Tap into the Motherlode," which talks about lots of techniques, tips, and tricks to "tapping" into greatness and "badassery." Sincero details her experiences with meditation, body language,  gratitude, and forgiveness. This section entails easy methods to better yourself on the daily, which is massively important. Whether or not you believe in what she is saying, it is crucial to try (hint: it works if you put your heart into it).
The second to last section, "How to Get Over Your B.S. Already," starts with, in my opinion, one of the most important quotes of the whole book: "What you choose to focus on becomes your reality." If you haven't already noticed, the premise of this book isn't hard to understand: get over your "ho-hummery and start living." This section is the most important of the book. For me, when I read this, I realized that playing the "self-inflicted victim" does not suit everyone. Your reality is what you create and that is the utmost important part. What you create is what you will experience. Needless to say, this section was extremely impactful to me. Not only does it question fear, show us how to love "our ugly," and appreciate where we are at in our own lives, but this section truly highlights the experience of it all, rather than focusing on our beginnings and ends, and cherishing the sweet middle: the process.
"Your faith in the universe must be stronger than your fear of not getting what you want."
The final section, "How to Kick Some Ass," is like the final send-off: reassuring words, inspiration, and summary of it all. In a way, this book felt like a long road trip for me, like completing a seemingly entertaining, albeit long, run, or returning home after vacation: gratifying, reassuring, and rejuvenating. This chapter gave me excitement and awe. It left me with quotes such as "Nothing is impossible, the word itself says, 'I'm possible'" and the thrill of what would come next. All in all, Jen Sincero finished this book as she started: with my utmost wonder.
It seems like I'm not highlighting anything negative about this book, and in some ways, there was absolutely nothing. This is one of the best pieces of self-help instruction I have ever read. It didn't leave me with questions – it was straight to the point. It was raw, real, and empowering. It left me with the words every single chapter in this book had:
LOVE YOURSELF.
In the midst of the business and hustle and bustle of the every day, find some time to read Jen Sincero's You Are A Badass; you and your future, improved self won't regret it.
About the Contributor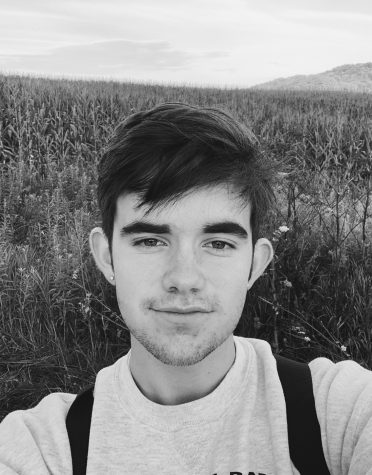 William Hohe, Co-Editor-In-Chief
William is currently a senior and is thrilled to be apart of the Glen Bard Editorial Board for his fourth year as the Co-Editor-In-Chief. Besides writing...