Unknown albums by artists you may know
With new artists coming out with music daily, seasoned pros releasing their tracks more than once a year, and legends coming up with classics seemingly every day, it is often tough for singers and songwriters to have long stays on the top charts.
While certain artists find themselves in their "five minutes of fame," their proceeding tracks after their chart-toppers sometimes get forgotten and discarded. So, in lieu of passing trends and some golden albums made by artists you may know, here are three albums that did not see their true potential and rise to fame from some truly talented singers.
Joanne (2016) by Lady Gaga
Lady Gaga, although recently reemerging into the limelight of fame, had found herself in a bit of a transitional period in the time she released Joanne. Despite mental health issues and relationship problems, Gaga put out one of her most soulful and most spiritual pieces with her album work in Joanne.
As her fifth studio album, Joanne features a range of storytelling missing from many of Gaga's early works: it goes beyond the song to connect deep with the listener. While all the tracks in this album are amazing, a few stick out. Besides the most popular tracks from this album, such as "Perfect Illusion" and "Million Reasons," which found their place on the top charts, songs such as "Grigio Girls" recollect memories of camaraderie among Gaga and her best friends and are less known.
Nostalgia and the theme of remembrance encircle this whole album centering around the figure of Joanne, Gaga's late aunt whom she never met but whose profound impact on Gaga's father inspired her throughout her life. The idea of family finds itself in another track, "Come to Mama," which features a positivity and bounce unlike any other. The ideals of an aunt being able to "catch you when you fall" finds itself also in "Hey Girl," forming connections and bonds between Gaga and her late aunt, Joanne.
Finally, above all, the song "Diamond Heart" cuts deep into the core of Gaga's persona. Throughout her career as a singer, she has had her ups and downs. For one, she had to start by clubbing and singing in bars to make a living. "Diamond Heart" encompasses all of these emotions. While Gaga's earlier and more famed pieces such as "Bad Romance" and "Paparazzi" seem to represent premiere pop, songs like "Diamond Heart" produce an energy not found in her previous pop hits, not only telling a story but conveying profound emotion in an authentic way. Truly, Joanne by Lady Gaga cuts to the core of her existence and to the heart of every listener.
Lust for Life (2017) by Lana Del Rey
Lana Del Rey first hit the music scene back with a quintessential hit "Summertime Sadness." Her aesthetic based on old Hollywood glamour, California, love, and fame, finds itself once again in her fifth studio album.
When I say this album is good, I mean it. Del Rey deserved so much more recognition than she received from this monumental album. Although this album was less readily recognized in comparison to many other of her albums such as Born to Die, Del Rey's most popular single was "Love." In this song, she connects with the idea of young love, sympathizing with youth and endless possibilities. This theme of young love and ignorance is soon robbed by chases from paparazzi in "13 Beaches," frightfully recounting the toils she has endured with superstardom fame.
Del Rey features a well-versed group of artists to accompany her on this album: The Weeknd, A$AP Rocky, and Stevie Nicks, among others. Despite these beautiful songs, my favorite is "Beautiful People Beautiful Problems (feat. Stevie Nicks)." This song describes how the toils and busy nature of life causes us to get caught up with all our issues and yet, there is beauty within these struggles. Nobody but Del Rey could ever see the bright side and pulchritude in the problems of the people she encounters. Her tones of optimism in this song showcase a message of perseverance and living in the moment, and include the iconic Stevie Nicks on a simply perfect track and album.
Lemonade (2016) by Beyoncé
Lemonade by Beyoncé is supremely Beyoncé. It cuts deep, unlike many of her past albums. Many people know Queen Bey as the chart-topping "Love on Top," "Who Run the World? (Girls)," and "All the Single Ladies" artist. However, Lemonade reveals a new side of  Beyoncé.
In the midst of a marital struggle with Jay-Z, Beyoncé focuses on finding herself and reevaluating life, marriage, her heritage, and happiness. If one was to listen to this album start to finish, one might notice the absence of something: dialogue. This album is also featured in a full-length movie titled Lemonade. Although it is mostly all the music videos of every song combined in one, the movie aids in visualizing the feelings, emotions, and thoughts of Beyoncé in forming the story behind this album. Of course, though many listeners refrained from hearing the entirety of this album, the most iconic track is without a doubt "Formation," filled with all the robust and pure glamour that Beyoncé delivers with every one of her songs into one big, showy fanfare of heritage, pride, and unity.
Additionally, some standouts include "Hold Up," which features the initial rage and realization Beyoncé felt in discovering the scandal with her husband, along with "Love Drought," which heightens upon the need to fix their marital woes. Finally, a notable track from this monumental collection is "Sandcastles." Although it is not the most widely celebrated song, it is one of my favorites. Not only is it quite simple to learn on the piano (I've tried and succeeded!), but it features the vibes and emotions of the flexibility of plans, forgotten promises, and expectations never fulfilled. Although quite melancholy, it features an aura of nostalgia that is both entrancing and tranquil. Lemonade is the first album of Beyoncé that I listened beginning to end, and to put it simply, from then on, I've been hooked.
These three albums are from some of America's most celebrated singers but are rarely remembered as their greatest hits. While not the most outwardly praised, I hope you'll take the time to listen to a few of these talented women's albums and appreciate the artistry within these unknown tracks!
About the Contributor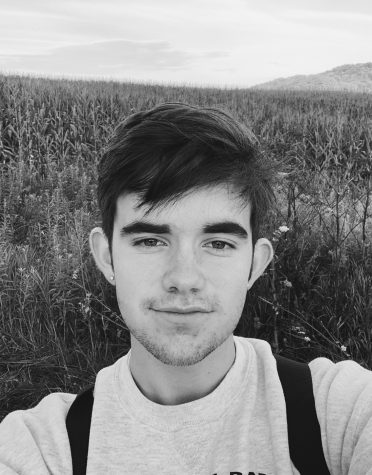 William Hohe, Co-Editor-In-Chief
William is currently a senior and is thrilled to be apart of the Glen Bard Editorial Board for his fourth year as the Co-Editor-In-Chief. Besides writing...