Predicting the Top 10 Places for Eurovision 2019
Eurovision—an international song contest with most of its participating nations within Europe—is airing the week of Monday, May 13th.
With two semifinals—one on Tuesday, May 14th and the other one on Thursday, May 16th—as well one Grand Final on Saturday, May 18th, the wait is almost over.
The history of Eurovision traces back to 1956, where seven countries participated and submitted two songs each, for a total of fourteen performances. The song contest has since gained popularity. Currently, Eurovision 2019 has a total of 42 participating countries, each with one performance, making for a total of 42 entries.
However, not all of these entries make it to the Grand Final. Six nations automatically get admitted to the final: the biggest contributors to the contest, the United Kingdom, France, Germany, Italy, and Spain, as well as the previous winner of the contest. For the 2019 contest, Israel will automatically advance to the finals because of their winning performance in Eurovision 2018. The two semifinals split up the remaining entries, 18 participants each,  and choose the top 10, resulting in a total of 26 nations participating in the Grand Final.
After all songs have been performed, both in the semifinal and the final, determining the ranks of the performances blends the process of public vote and each individual nation having its representative voting for another entry other than their own. These points are totaled and ultimately determine who passes through the semifinal or who wins the final.
Explore the list below to see the prospects of who is most likely to win Eurovision 2019!
10) Michela Pace – Malta
Second Semi-Final
Representing Malta, Michela Pace is performing her song "Chameleon."  An overall feel-good song that encourages confidence, Michela Pace is predicted to represent Malta well, most likely finishing in the top ten. Michaela was chosen to represent Malta through winning the debut Maltese X Factor competition in January 2019.
9) Eliot – Belgium
First Semi-Final
Representing Belgium, Eliot will be performing his song, "Wake Up." Eliot is only 18 years old and still a student who was discovered in season 7 of The Voice Belgique. "Wake Up." is a call to young people to be active and rally together for a better world. Eliot wanted to send a positive message of friendship and open-mindedness with his song.
8) Luca Hänni – Switzerland
Second Semi-Final
Representing Switzerland, Luca Hänni is performing his song, "She Got Me," which is an energetic pop song. Luca rose to fame when at age 17 he won Deutschland sucht den Superstar, Germany's version of American Idol. With an upbeat song and an exciting music video to match, it is sure to be a unique performance and a fan-favorite.
7) Bilal Hassani – France
Final
Representing France, Bilal Hassani is performing his song, "Roi," which centers around his self-acceptance. At only 19, Bilal Hassini is a singer, YouTuber, and one of the thirty youth icons of the French LGBTQ+ community. He has proved to be a hit back home and with his positive song, he is likely to do well throughout the competition.
6) Miki – Spain
Final
Representing Spain, Miki is performing, "La Venda," a song that advocates for individuals to embrace their life and put prejudices behind them. An upbeat song, the piece is promising to do well in the contest though it may be too light for some critics. Miki rose to his fame after finishing in first place at the Spanish contest Operación Triunfo in 2018.
5) Srbuk – Armenia
Second Semi-Final
Representing Armenia, Srbuk is performing, "Walking Out," which tackles a loveless relationship that is purely pretend at this point. At a press release, she perfectly describes the theme of her piece: "don't kill love, but don't let it kill you." The music video of "Walking Out" has received more views than most of its competitors, making it a promising piece for Armenia's position in the competition.
4) Mahmood – Italy
Final
Representing Italy, Mahmood is performing, "Soldi," a song about his disconnect with his father, who is quite unreliable.  "Soldi" means money in Italian and the title reflects the way that Mahmood's father is not usually there for him, as his main focus is earning money. This piece is predicted by many to do well at this year's contest. The lyrics of the song are meaningful and, despite its lyrics, the beat is fast and catchy as well.
3) Sergey Lazarev – Russia
Second Semi-Final
Representing Russia, Sergey Lazarev is performing, "Scream," with its lyrics basing themselves on tears. Through his piece, he alludes that even though that tears are clear, they have a deeper meaning. Lazarev was actually part of a Russian boyband in his past and finished third in the Eurovision 2016 contest, increasing his likelihood of success in the competition this year.
2) John Lundvik – Sweden
Second Semi-Final
Representing Sweden, John Lundvik is performing his song, "Too Late for Love," which is insanely popular in Sweden. It is currently the most played song on Swedish radio. The song is how it is never too late for love, and how he truly believes that everything can be solved with love. The song has a unique tone and with its hints of soul and gospel his performance is sure to stand out and be remembered when it comes time to vote.
1) Duncan Laurence – The Netherlands
Second Semi-Final
Representing the Netherlands, Duncan Laurence is performing his song, "Arcade," which is an incredibly heartfelt and genuine song that has slowly gained popularity around the world. This lyrically challenging and musically impressive piece is sure to draw in quite a few judge votes. The song is calming and emotional — just what is needed to pull at your heartstrings and gain some public vote as well.
About the Writers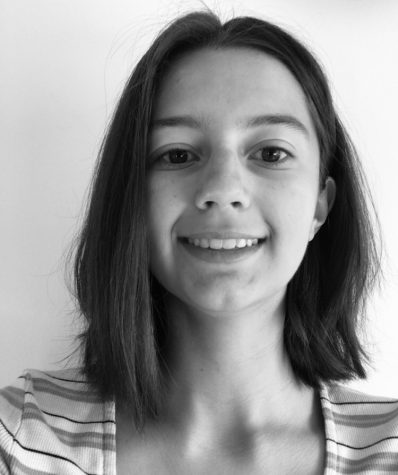 Michelle Bishka, Co-Editor-in-Chief
Michelle is the Co-Editor-in-Chief of the Glen Bard. She is currently a senior and is excited to be part of the Glen Bard staff. Her passions include reading,...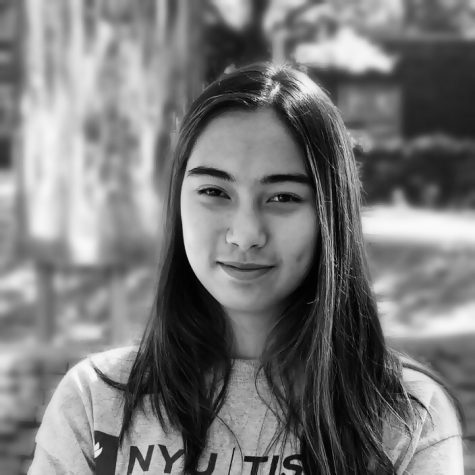 Genevieve Ick, Assistant Editor-In-Chief
Genevieve Ick is the Assistant Editor-In-Chief of the Glen Bard. She is a senior who enjoys reading and writing. She loves music and plays the viola in...