Lizzo: The hot new musical artist everyone needs to know
Who is Lizzo? A few years ago, this question would have been met with a couple shrugs and silence. Today, a wide majority of teens and fans across the U.S. know about this fun-loving, loud, and highly expressive talent that is sweeping the music scene. From Coachella to Jimmy Kimmel, Lizzo has shined her light, flute and all, to a wide crowd in recent years. Yet, many seem to have confused looks when they hear the stage name of this talented songstress. So, who is Lizzo?
Born with the name Melissa Viviana Jefferson, the young star resided in Houston from a young age.
Dealing with many issues involving finding herself, her voice, and her persona, the almost-thirty-one-year-old has found herself training to find her inner song.
Through all her doldrums and sadness, the singer eventually worked through the pain and suffering to come to a deal with Atlantic Records. Her name was Lizzo. Her message? Make the world a better and happier place through songs of self-love, confidence, and pure euphoria.
Using her platform as a plus-size individual, Lizzo speaks openly about therapy, loving every part of yourself, and embracing life as it is. Known for her hilarious Instagram and unfiltered speech, Lizzo has transferred her fun-loving personality into music.
Though songs such as "Good as Hell" from her previous EP and other singles have topped the charts, Lizzo's most monumental endeavor has to be releasing her first full-length album, titled Cuz I Love You.
Released recently on April 19, 2019, Lizzo's upbeat persona shines through in this new album. With tracks such as critically acclaimed single "Juice," this vivacious character known as Lizzo offers a freshness that many other artists lack. Her collaborations with rappers like Missy Elliot and Gucci Mane find themselves in the album as well.
However, the album also includes quite emotional songs. For instance, the song "Cuz I Love You," to which the album owes its name, cuts deep into Lizzo's musicality, range, and personal story.  Focusing on themes of body image, self-confidence, and more, Lizzo's ability to combine emotion filled tracks with relevant topics in pop culture speaks to her wide appeal.
Lizzo is a monumental figure in music. Changing the scene and actively speaking out about the social issues of weight, image, appearance, and self-love, Lizzo offers the character and authenticity which many other singers lack.
Needless to say, if this is your first time hearing about the force that is Lizzo, it will surely not be the last.
About the Contributor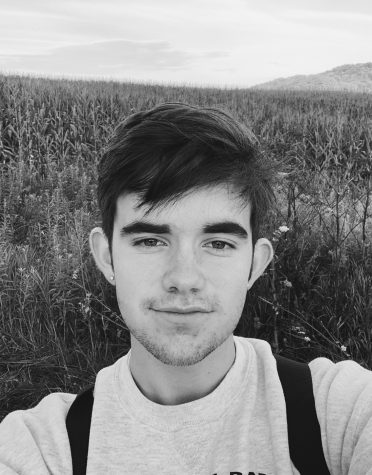 William Hohe, Co-Editor-In-Chief
William is currently a senior and is thrilled to be apart of the Glen Bard Editorial Board for his fourth year as the Co-Editor-In-Chief. Besides writing...