The best and worst fashion moments from the Grammys 2020
The Grammys this year were….special, to say the least. Though it included show-stopping performances from huge names like Lizzo, Lil Nas X, and Billie Eilish, the youngest individual and first female to sweep all four the biggest categories (Best New Artist, Song of the Year, Record of the Year, Album of the Year), as well as moving tributes to Kobe Bryant, there were some parts that were not as fantastic.    Drama beforehand with management caused many individuals to not be in attendance (Beyonce……hello?) and performers to cancel (Taylor Swift), some inappropriate and distasteful political statements (Joy Villa, I'm talking to you!), among other things. 
Likewise, the Grammys 2020 red carpet was a bit of a toss up. We saw some great gowns and beautiful ensembles, and some copy & paste and not-so-Grammy-fashion statements. Here are the best and worst of the Grammys 2020, fashion: 
Best #1: Lizzo in Atelier Versace, accompanied by Lorraine Schwartz necklace 
 Lizzo did THAT. While the self-loving, bubbly personality usually sports provocative pieces on the stage (click here for her Grammy performance) or something quite comical (little purse moment anyone? From the AMAs), Lizzo went for all decadence and elegance to complement her EIGHT Grammy nominations (the most of the night! Though she only came home with 3 Grammys (which is a huge feat in itself, but I think she deserved more)), if there was a fashion Grammy for best dressed, it would have her name all over it. 
Best #2: Ariana Grande in Giambattista Valli with Lorraine Schwartz earrings 
Lorraine Schwartz was killing it on the Grammys red carpet tonight with both Lizzo and another "Best Dressed" moment with Ariana's Giambattista Valli. This is the epitome or Ariana: airy, stunning, yet simple pastel tones. The tulle fabric and flowers dress made her piece a staple for the night and outshined many stars on the music's biggest night. 
Best #3: Lil Nas X in Versace 
Though sometimes the men of the Grammys are heavily overlooked, Lil Nas shined through! Always opting for a neon color, he switched it up for a bright pink instead of his signature neon yellow/green. Paying homage to "Old Town Road" for which he took home a slew of Grammys, Lil Nas X was a big name for fashion for this year's show, cowboy hat and all. 
Worst #1: Billie Eilish, wearing Gucci (have I seen this look before?) 
This might be a little controversial since the night's biggest winner didn't rack up any praise on the red carpet, at least for me. Billie Eilish has a style that is specific to her and all her own, which I admire. Yet, all her looks are similar, in my opinion. Though I adore Gucci, it seems as though the baggy-outfits with the mask duo are becoming old. Though I applaud the aesthetic, she ought to take some notes from Ll Nas X on how to rock a similar look award show after award show but shake it up a bit. Sorry if I'm the bad guy on this one….
Worst #2: Rosalia in Alexander Wang 
I'm loving the representation that we have with Rosalia (as well as the Super Bowl hello Shakira and JLo!) , but Alexander Wang, what are you doing? This dress was not for me. I was expecting more from this Latin legend, but I wanted more from her! It was a red fringe dress? At least Billie's was embellished and different. I was just not a fan. Her nails looked great though! 
Worst #3: BTS in Bottega Veneta 
This was the what-is-going-on moment for me. Did BTS forget it was the GRAMMYS? The BIGGEST night for music? Guess so because I know that I wouldn't show up in trench coats to an awards show, even if Bottega Veneta is the designer behind it. Needless to say, BTS meets Singing in the Rain meets going-to-work-in-my-trench coat was not the look I was expecting or the look I want to give praise to. Period. 
Though I did just bash some of the world's most talented musicians and artists, it all comes from a place of love and constructive criticism! As I have learned in AP Art, if you're willing to make it, create it, wear, be willing to get some critiques! For real, the Grammys are one of my favorite awards shows and I am always appreciative of the creativity and inspiration these legends give me. I cannot see what's in store for next year's Grammy Awards! 
About the Writer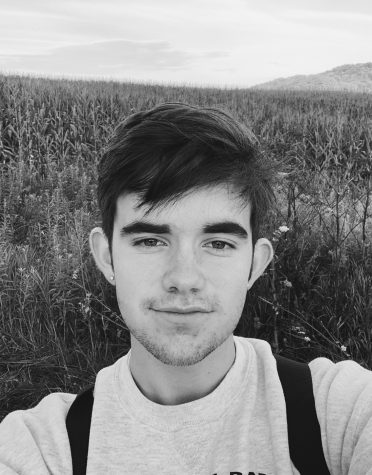 William Hohe, Co-Editor-In-Chief
William is currently a senior and is thrilled to be apart of the Glen Bard Editorial Board for his fourth year as the Co-Editor-In-Chief. Besides writing...