Time travel across decades with this quarantine read: 'The Sun Down Motel'
The Sun Down Motel, by Simone St. James, is a must-read thriller. A novel with such a fittingly eerie atmosphere and compelling suspense can only be safely read at home, a perfect selection for quarantine.  
In two separate decades, Viv Delaney and her niece, Carly, are entangled in horror by the secrets that reside in a rundown motel in Fell, New York. In 1982, Viv, the night clerk of the Sun Down motel, mysteriously disappeared. Her whereabouts remain unknown. In present-day time, Carly arrives at the motel as the new night clerk after her mother's death. With this opportunity, she is adamant about uncovering what happened to her aunt and mother. As soon as she arrives in Fell, Carly is exposed to both mystery and the supernatural. She endangers her life to seek out the truth, depending on paranormal entities as guides.
The story is told through both Viv and Carly, switching between their timelines with each chapter. Despite the changes in time, the motel never changes. Interestingly enough, the narrators also have strikingly similar parallels. Both show sides of bravery and courage, while also being naturally reserved, calculated, and instinctual; a dichotomy that typically does not exist in protagonists. However, the motel relies on the side characters to instill a dynamic and sense of fright. Helen is a peculiar yet likable character. Nick is a complex character, hiding from his traumatic past, and helps Carly crack the case. The motel itself has creepy visitors, while the whole town of Fell is just unsettling. 
The Sun Down Motel is a book that hooks the reader straight from the start. It morphs from a ghost story into a thriller, with suspense and plot twists to keep the reader turning the pages. Unfortunately, The Sun Down Motel is not available at our school library or the Glen Ellyn Public Library; it can be ordered off of Amazon as of now.
About the Contributor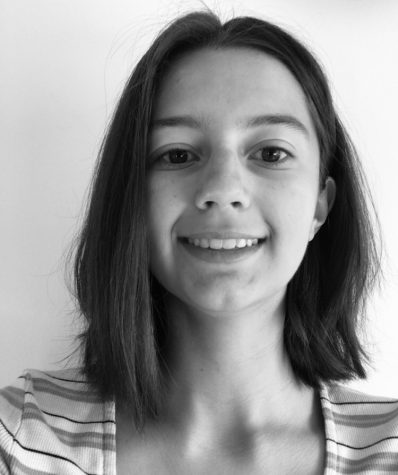 Michelle Bishka, Co-Editor-in-Chief
Michelle is the Co-Editor-in-Chief of the Glen Bard. She is currently a senior and is excited to be part of the Glen Bard staff. Her passions include reading,...