'Truly Devious' wows with setting, not characters
Maureen Johnson's Truly Devious is a series opener that has potential. It is the first book in the Truly Devious series, transporting readers into the mysterious world of Ellingham Academy, a world centered around puzzles, pathways, and gardens. 
What seems to be an academic utopia, a private school where learning is a game, soon ends when the wife and daughter of the school's founder, Albert Ellingham, are kidnapped. With no clues left behind, except a murderous riddle signed by the pseudonym "Truly, Devious," the crime remains unsolved.
In comes Stevie Bell, a new student ready to begin her first year at Ellingham Academy with a high ambition to crack this cold case. But her task is more complicated than it seems. Not only does Stevie have to accommodate to her new school life in the midst of her detective work, the past begins to repeat itself. Death revisits Ellingham Academy when a person Stevie recently befriended winds up dead. It raises the question if the events of the current are tied to the history of Truly Devious.
Stevie Bell will not rest until she uncovers their identity throughout the series and solves the murders at hand. 
The premise of Truly Devious is captivating and its setting is the most appealing part of the entire novel. The ominous and eerie atmosphere of the private school fits well with this idea that something is always on the verge of unfolding. Seemingly small clues appear. The mood of the novel slightly shifts.
Unfortunately, it seems like the verge never thoroughly unfolds. The execution of the plot and characters are mediocre. It was interesting to see the interactions between Stevie and her classmates, but they often fell flat compared to what the intrigue of the premise of the book had to offer. 
By focusing on adolescent relationships, the novel turned away from exploring and fleshing out the two murder plots with more detail and suspense. Even with this focus on character dynamics, the characters themselves were static, with exception of the mental health representation found in Stevie, which was refreshing.
The ending of the novel is polarizing. Though some may find it to be a shocking twist and a great cliffhanger for the next book in the series, it seemed far-stretched, especially considering the journey the reader has been following.
Despite its faults, Truly Devious can still be considered an entertaining read. It is worth checking out for readers who prioritize the setting and environment of the novel over its evolution.
About the Contributor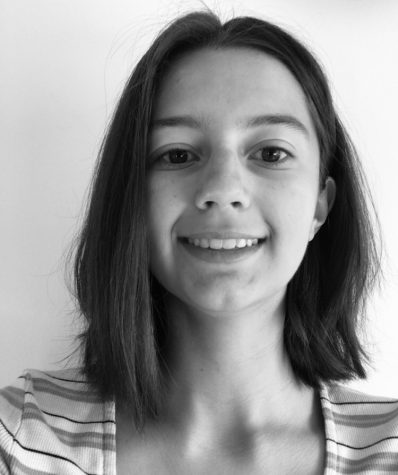 Michelle Bishka, Co-Editor-in-Chief
Michelle is the Co-Editor-in-Chief of the Glen Bard. She is currently a senior and is excited to be part of the Glen Bard staff. Her passions include reading,...