Recipe Review: Chocolate Pecan Slab Pie
King Arthur Flour came out with so many new recipes in the past month that I had a hard time picking one to make! Alas, my love for chocolate and for pecan pie won out, and I tried King Arthur Flour's Chocolate Pecan Slab Pie recipe, found here.
This recipe was detailed, which I took to be a good sign when starting out. (I mean, more directions are better, right?) The method was divided into two main sections: making the pastry and making the pie. To begin, I made the chocolate pastry.
Chocolate pastry is always a little more risqué than normal pastry because the addition of cocoa powder makes the dough more brittle. However, making the pastry was a breeze – I just combined the cocoa powder, flour, chopped butter, and water as instructed and it came together to form a pliable dough. After chilling for about 30 minutes, I rolled out the pastry to cover a 13-by-18 inch pan.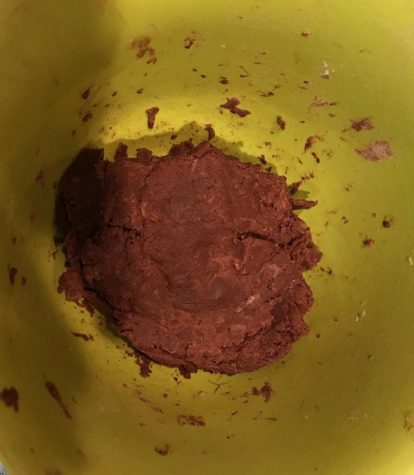 Except by the time I had rolled the pastry out to the specified thickness (¼ inch thick), I had nowhere near enough to cover the pan. I tried rolling out the pastry again to see if I could get it to the requisite size, but I still couldn't fill the cookie sheet. I ended up pressing the dough by hand into a 9-by-9 pan and calling it a day.
This is my one huge problem with this recipe. Everything else went fine – the filling was easy to assemble and the pie itself was easy to bake – but there wasn't nearly enough dough to make the full-size pie, which was extremely frustrating and made this bake more stressful than fun.
The other issue I encountered was when slicing the pie. I was only able to get ⅓ of the pie out of the pan properly, even after refrigerating overnight; the rest is now sitting as pie crumble in my freezer. However, this may not be King Arthur Flour's fault because I used a different pan. On the other hand, the filling was kind of liquid-y (despite the fact that I baked it for about 10 minutes longer than the maximum baking time) and it contributed to my inability to cut the dessert cleanly.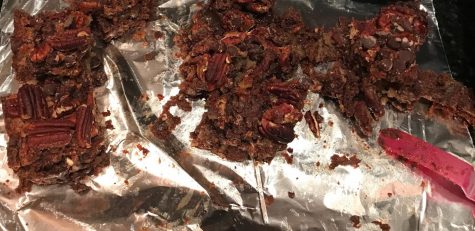 The recipe was well-written and its directions were clear, but I had some serious problems producing a similar product. On a positive note, the pie was absolutely delicious! Overall, this recipe was average – tasty but stress-inducing and flawed – and if I made it again, I would use the scrumptious filling but pick a different pastry recipe!
About the Contributor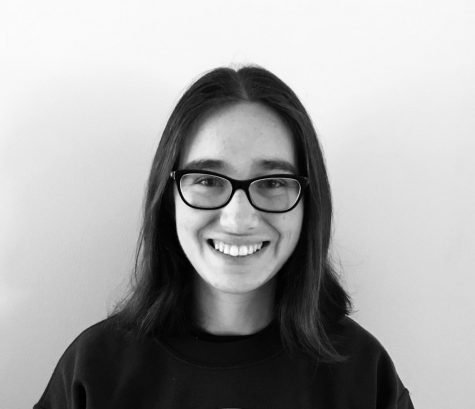 Ellie Ostroff, Editor-in-Chief
Ellie is The Glen Bard's Editor-in-Chief and a senior at Glenbard West. This year is her third on the Editorial Board. She plays field hockey and chess,...