Most Anticipated Movies Coming This Year-2019
From the Rotten Tomatoes, home of the Tomatometer, I have compiled some of the most anticipated films coming this September to December. Whether you're just a casual movie-goer or a hardcore film lover, at least one of these movies will spark your interest. Otherwise, why would I even mention the word "anticipated" in the title?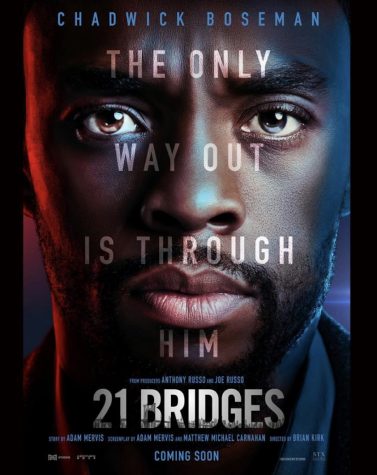 21 Bridges
Andre Davis is an NYPD detective with a tragic past, involving the death of his beloved father. Along with a fellow detective, Andre goes in pursuit of two cop-killing criminals. In a desperate attempt to detain the duo, Manhattan goes into lockdown as a conspiracy unfolds. All 21 bridges, leading in and out of the island are closed, and policemen flood the area. It's sort of like a quarantine, except the virus are two vicious individuals. Things aren't looking well for Davis; the suspense will put you at the edge of your seat. But, the movie is a thriller for a reason.
For those who enjoy a mix of action and suspense, 21 Bridges may just be the film for you. 21 Bridges stars Chadwick Boseman, most known for his critically acclaimed role in the movie, Black Panther. Let me tell you, Boseman was perfect for the role of T'Challa. Even before Black Panther, he was a rising star for his roles in movies such as 42 and Get On Up. According to his IMDb biography, he is "Best known for his portrayal of individuals from real-life." Seeing him portray the fictional character Andre Davis will be quite the experience.
Release Date: November 22, 2019
Trailer: https://www.youtube.com/watch?v=BVZDhunTrYA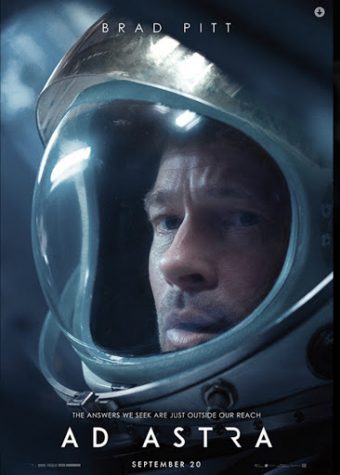 Ad Astra
Starring Brad Pitt, Ad Astra combines sci-fi and mystery. The story follows Roy McBride, an astronaut sent on an expedition to uncover the mystery behind an experiment conducted by Mcbride's father. 30 years later, the classified material his father manipulated, now poses an extreme threat to the solar system. It is up to Mcbride to discover how to prevent mankind's downfall, whilst struggling with personal issues surrounding his father. If you enjoyed the breathtaking visuals of Interstellar, you will certainly appreciate this movie, as it has the same cinematographer. Personally, I love how the music contrasts with the shifting scenes in the trailer. It complements the stunning visuals, which delivers a calm yet ominous mood.
Now you may be thinking, "This probably is just another space movie, isn't it?" Well, according to director James Grey, Ad Astra will have "the most realistic depiction of space travel." That's pretty rare considering that most movies dealing with space involve unreachable technological advancements (as of today). However, you can argue that it's just another generic space film. That's if you see it when it comes out on September 20th of course.  
The movie was released on September 20, 2019
Trailer: https://www.youtube.com/watch?v=P6AaSMfXHbA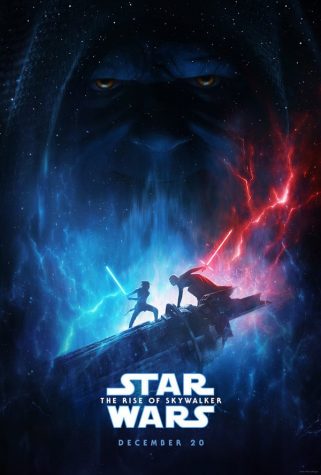 Star Wars: The Rise of Skywalker
Sci-fi lovers and Star Wars fans, be prepared! Star Wars: The Rise of Skywalker is expected to be released on the 20th of December. Following The Last Jedi, Rey's journey continues with what remains of the Rebellion. Jedi and Sith will once more face each other in this thrilling conclusion. It is even hinted at the possible convergence of Rey into the dark side based on the trailer. However, multiple fan theories contradict this. Not much information on the film is released, but we can expect that things will be different, as the film takes place a year after the events of The Last Jedi.
As the last episode in the Star Wars series, expectations are high for this movie, especially since the Star Wars fandom expressed negative feedback on The Last Jedi with an audience score of 44%. To be honest, I loved all the Star Wars episodes in the franchise, so I don't have anything much to say about the backlash. The trailer for this film makes me so nostalgic. Hopefully, The Rise of Skywalker will give viewers a triumphant feel and well-deserved justice to the characters.
Release Date: December 20, 2019
Trailer: https://www.youtube.com/watch?v=9Gn6Z6RbFeM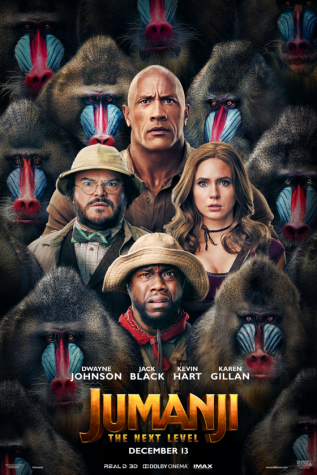 Jumanji: The Next Level 
Coming this Christmas is Jumanji: The Next Level. This movie is the sequel to Jumanji: Welcome to the Jungle which is one of my favorite movies, mainly because of the comedic scenes and dramatic flair certain moments contain. Last time, Jumanji followed four teenagers, Spencer, Bethany, Anthony "Fridge", and Martha, who get sucked into a video game, taking the form of different characters. They struggle to survive in an unfamiliar environment with the ultimate goal of escaping the simulation. 
Only, this time, new characters are introduced and the game literally takes things to the next level. Spencer, feeling lonely after a hinted conflict between him and the group decides to repair the broken Jumanji console. Consequently, he gets trapped inside the game once more. Fridge, Bethany, and Martha attempt to go and get him back. But here's the thing, the group accidentally brings along Spencer's grandfather, Eddie (Danny Devito), and his friend, Milo Walker (Danny Glover), making the movie even more interesting. Especially since Eddie takes the form of Dr. Smolder (Dwane Johnson), Milo becomes Franklin Finbar (Kevin Hart), Fridge becomes Shelly (Jack Black), and Martha is Ruby Roundhouse (Karen Gillan). And to quote "Dijon Mustard," from the youtube's comment section of the trailer, "Whoever made the decision for Dwayne Johnson to play as Danny DeVito deserves a pay rise."
Release Date: December 13, 2019
Trailer: https://www.youtube.com/watch?v=rBxcF-r9Ibs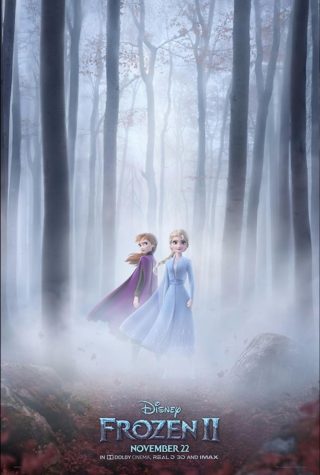 Frozen 2 
Let's face it, who doesn't love Disney Movies? After all, a lot of wonderful childhoods are built around it. When the movie Frozen first released, it took the world by storm. Especially the bright-eyed children from all over the globe. I mean, parents were probably tired of listening to the movie's hit song "Let It Go" multiple times throughout the day. It actually won two Academy Awards in 2014, so it's not that much of a surprise that it would have a sequel. It may have taken a while for Disney to start production of a sequel, but I think it's worth the wait. So, here's a quick recap, as well as the information on the upcoming film.
Frozen follows two sisters, Elsa and Anna, who, after a tragic accident grow far apart. Years later, on Elsa's coronation day, things get pushed too far and Elsa's secret ice powers are revealed. She runs away, leaving Anna to chase after her along with Kristophh, Sven, and Olaf the snowman. The Kingdom of Arendelle is plunged into a seemingly endless winter until Elsa and Anna reconcile and bring back the kingdom to its normal state. Following the events of Frozen, Frozen 2 will explore the origin of Elsa's ice powers as well as new places outside of Arendelle. The sequel taking place three years later introduces new characters. Burning questions will finally be answered, and new ones will form.
Release Date: November 22, 2019
Trailer: https://www.youtube.com/watch?v=Zi4LMpSDccc