West's 59th Annual Student Art Show stuns with talent, power
On April 23rd, 2019, at 6:30 p.m., Glenbard West opened its doors to the surrounding community to showcase the amazing student art in our school.
Parents, students, and administrators alike all gathered to admire the exhibition – and to congratulate, during the latter half of the show, the award-winners on their hard work.
Mrs. Doyle, Glenbard West art teacher, was extremely proud of this year's Art Show and said, "I think it was a success. I think we had our largest attendance that we've had, ever, and I think that the kids who were in attendance who won were truly, genuinely excited and surprised, and shouldn't have been because they're fabulous."
"They're all my favorite pieces," Mrs. Doyle said of the art.
When asked about her students, Mrs. Doyle stated that she felt "[e]ven more proud because I know that they are even more motivated and affirmed" in their abilities.
"I think the art show is really important because I think any chance that we get here at Glenbard West to celebrate art, it should be celebrated," Mrs. Doyle said. "This is on a big scale and brings in the community. And to be able to celebrate art…for the community…to see what we do here and how fabulous it is…can only reinforce how important art is."
Congratulations to each student in the 59th Annual Student Art Show, and a special congratulations to each of the forty-two award winners!
Glenbard West 59th Annual Student Art Show Award Winners:
Honorable Mentions:
1. Anna Davenport
2. Jessica Mills
3. Megan Pihlstrom
4. Drew Orr
5. Stephen Moody
6. Nathan Lifka
7. Hannah Skelton
8. Emma Raczka
9. Riley Mangan
10. Noah HillDyer
Second Place Winners:
1. Mayne Gonzalez
2. Ani Boghossian
3. Mina Shahid
4. Alexandra Sanchez
5. Lucy Brizzolara
6. Rebecca Gathof
7. Lucy Lawrence
8. Ashley Purvis
9. Maddie Melton
10. Desiree Gawle
11. Logan Solarz
12. Dean Carroll
13. William Hohe
14. Elisabeth Shanks
15. Dev Dabral
16. Finola Hammersmith
17. Emily Heneghan
18. Sydney Wirtz
19. Amber Bode
20. Gian Esmalla
First Place Winners:
1. Celeste Sevilla
2. Drew Orr
3. MaryAlyna Sladewski
4. Emma Funk
5. Desiree Gawle
6. Lucy Brizzolara
7. Ani Boghossian
8. Elinore Tollman
9. Sage Wuertzer
10. William Hohe
Student Choice Award Winner:
Elinore Tollman
District Purchase Award Winner:
Celeste Sevilla
About the Contributor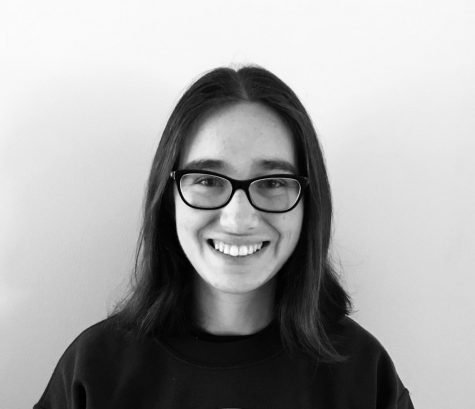 Ellie Ostroff, Editor-in-Chief
Ellie is The Glen Bard's Editor-in-Chief and a senior at Glenbard West. This year is her third on the Editorial Board. She plays field hockey and chess,...