Glenbard West Survives: Glenbard West vs. Mount Carmel Recap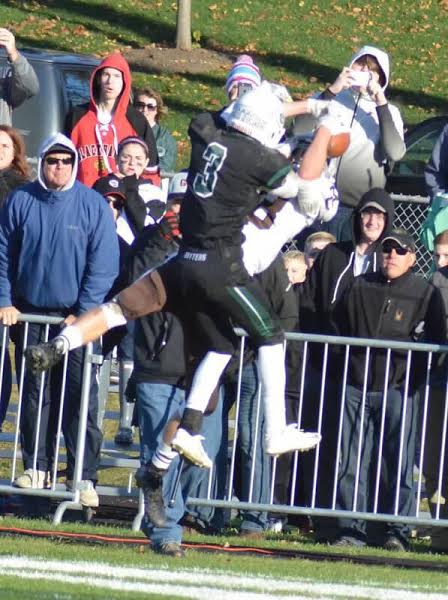 Final Score: Glenbard West 7 Mount Carmel 0
Mount Carmel vs. Glenbard West. Two of the most historic football programs in all of Illinois met for the very first time in the second round of the IHSA State Football Playoffs.
Sam Brodner ran the ball 29 times for 145 yards but wasn't able to break loose for a touchdown until late in the third quarter. On 4th and 6, Brodner took a pitch 16 yards to the end zone, which turned out to be the game-winning score.
The storyline of this game, however, should be all about the Hitter defense. Led by senior Nico Gagliano, they held the dynamic triple option of Mt. Carmel scoreless, even though 26 of 28 plays in the second half were run inside Glenbard West territory.
A pair of red zone interceptions by Kobe Easley and Jackson Goleash were huge momentum swings for the Hitters. The goal line stand with four minutes left in the 4th quarter sealed the victory.
Glenbard West (11-0) will play Rockford-Auburn (10-1) in the quarterfinals on Saturday, November 14th.