Disney's 2017 'Beauty and the Beast' Invites You to Be Their Guest
Disney's highly anticipated live action film of Beauty and the Beast promises enjoyment for the family once again.
The classic Disney story of Beauty and the Beast is coming alive on the big screen once again in March 2017.
Disney's 1991 animated production of Beauty and the Beast revolves around a gorgeous young girl, Belle, who stumbles into the castle of a towering and tough beast who was cursed by a mysterious spell.
Belle is taken prisoner by the Beast for intruding, but with some encouragement from some strange new friends, she finds herself in a fairytale.
As the movie continues, the Beast's cold heart begins to thaw all thanks to a strong and sweet young lady that has been staying in his castle. Things take a turn for the worst when a man who has been pursuing Belle comes with an angry mob to rescue her from the Beast, but as for the rest of the story, you will have to wait until March when Beauty and the Beast hits the big screens.
In Disney's new version, Belle takes on a more independent persona. Now Belle has a job of her own: she's an inventor alongside her father. She has more of the girl-power Disney has been trying to give its newest characters like Elsa and Anna, Tiana, Merida, Moana and many more.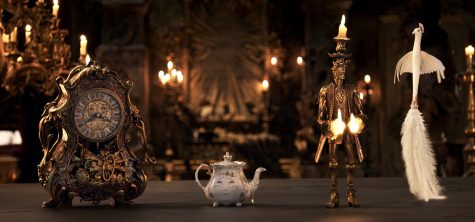 Of course it is only fitting that a strong female character would be portrayed by a real life feminist. Emma Watson was chosen to play Belle because she is a woman's rights activist.
Watson has been involved with the promotion of girls education and recently gave a very moving speech to the United Nations regarding gender equality. Emma Watson was appointed as Goodwill Ambassador for UN Women in March 2015, and has since created the HeForShe program which encourages men to promote gender equality.
It is no coincidence that Watson of all people was chosen to play Belle in Disney's remake of Beauty and the Beast. She is a great role model for young girls and beautifully translates her independence and attitude toward equality into the character of Belle.
Excitement spread throughout people of all ages when the trailer for Beauty and the Beast dropped this fall. Everyone, from those who experienced the magic as children to those who watched it with their kids, are generally thrilled with Disney's decision to recreate the classic.
Now all that's left to do is wait until March to be Disney's guest all over again.