'Fangirl' Has Something for Every Reader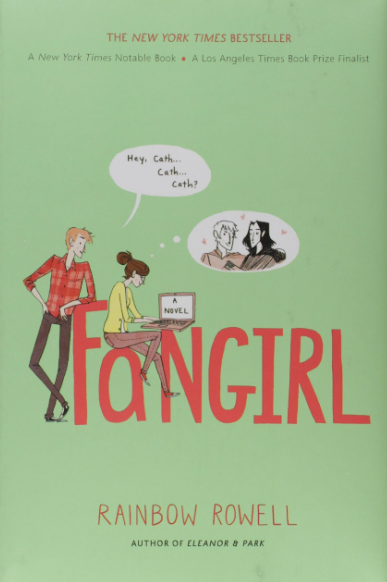 Fangirl by Rainbow Rowell is a niche book. Every element of the story is meant to appeal to a certain demographic: the college-age main character, the fan-fiction, the Harry Potter-esque Simon Snow novels, and even the detailed procrastination of homework.
And yet the magic of this novel is, despite its semblance of targeting introverted teen geeks, that Fangirl is a book for everyone.
Fangirl centers around Cath, an anxious and shy teenage girl just beginning her freshman year of college. Cath faces a new environment, a headstrong and outspoken roommate, a twin sister who avoids her, and classes which challenge her faith in her writing and her love of fan-fiction. In the midst of these struggles, she worries about her father – whose mental health fails at times – and completing her story Carry On, a take on her favorite Simon Snow series that she wants to finish before the eighth and final novel is released.
Cath has multiple obstacles thrown into her path, and my favorite part of this novel is how she copes – poorly. Cath is human: she worries about meeting other people, feels lonely, and gets lost. She doesn't even know where the dining halls are until over a month into her first semester – she makes no effort to find them, because choosing a location to sit is so anxiety-inducing, and instead she eats her stash of protein bars. Cath tries to shut out her roommate, Reagan, and her roommate's best friend, Levi; she feels lonely yet revels in the quiet thrill of writing alone.
In short, Cath is quite a realistically written and relatable introvert. I laughed so hard while reading about her fears of dining halls and parties and teared up as she narrated her deep sense of loneliness. I connected to Cath; I saw myself in her apprehensive, detail-oriented character who preferred quiet rooms to noisy gatherings and family to strangers. And because Cath describes these feelings in such a lucid fashion, they are granted a universal quality – anyone can understand and empathize with Cath's emotions.
I also loved following Cath's journey through her first year of college because she grows. She moves from poor coping techniques to utilizing adaptive, positive habits. Cath conquers the dining hall; she flourishes in her writing class; she allows herself to be vulnerable and fall in love; by the end of the novel, she publishes a story in the university literary magazine, and she completes her project Carry On to her satisfaction. She may have her setbacks – including her procrastination of writing projects and avoidance of classmates and Levi – but she works hard and moves past her worries to triumph.
It's heartwarming.
And it's not just Cath. Rowell shows that anyone can grow and improve if they use the courage and strength and will within them to change. Cath's father is a perfect example; while struggling with mental health issues, the pain of losing his wife, and the change of his daughters going to college, he works hard and succeeds. He, too, has his setbacks – including a stay in a mental health facility – but we, as readers, learn of his resilience as he continues to overcome his manic tendencies to care for his family and live his life without fear.
Fangirl thoughtfully and perfectly portrays mental health issues, anxiety, family conflicts, passion pursuits, and, most beautifully, growth and hope. Cath is a flawed yet magnificent heroine whom anyone can – and will – love. And while I originally thought, as I read this book, that I loved it solely for the headspace I occupy (as a senior who will, quite quickly, be off to college next fall), I know that because of Cath's relatability and resilience, I will be rereading this book for a long time to come.
I highly recommend Rainbow Rowell's Fangirl – five out of five stars!
About the Contributor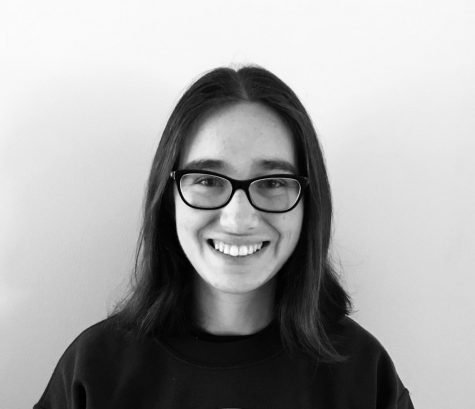 Ellie Ostroff, Editor-in-Chief
Ellie is The Glen Bard's Editor-in-Chief and a senior at Glenbard West. This year is her third on the Editorial Board. She plays field hockey and chess,...