The Best Holiday Movies Out There!
My favorite time of year is finally among us. With holiday decorations being put up, shopping for gifts, and seasonal movies being played 24/7, it is a time of pure joy! This is why I articulated a list of my favorite movies so that you can maximize the holiday spirit. Down below, you will see classics like Rudolph the Red-Nosed Reindeer and more contemporary movies like The Family Stone. Enjoy!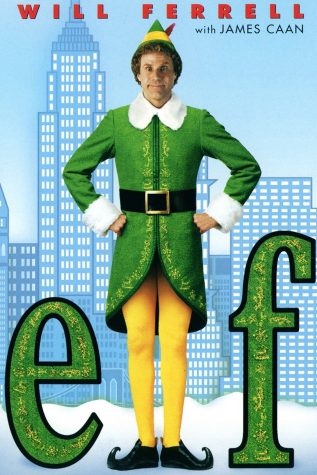 Elf: A more recent feature on this list, this continues to be one of my Top 5 movies for the holidays. The protagonist Buddy overhears that he is a human after believing he was an elf for the entirety of his life. This sends him on a quest to New York City to find his real father in order to shake this revelation. In New York City, he meets his family and learns about life away from the North Pole, with both good and bad consequences following. 
Rudolph the Red-Nosed Reindeer: A certified classic that has survived many Christmases. This movie follows a reindeer, Rudolph, who was born with a red-nose, which would cause him to be ousted by other reindeer. Due to this, he meets Hermey, an outcast elf who dreams of being a dentist. These "misfits" team up to help save Christmas from both a yeti and a tragic snow storm. What I like about this movie is that it showcases that it is alright to not fit in.
The Family Stone: A more contemporary Christmas movie on this list, it follows a Everett and his girlfriend, Merideth, go back to his family for the holiday, with the intentions of proposing to her. However, her uptight personality leads to his family not being too fond of her, complicating matters. A more recent find of mine, I love this movie because even though it may be a holiday movie, it does not feel like your typical cliche. 
How the Grinch Stole Christmas: This movie is a family favorite for the Christmas season. While the original movie may be amazing, I just love the depth of this version. It follows the Grinch, an outsider, trying to take away Christmas from the citizens of Whoville. His motive may be that his heart was two sizes too small or that he may have been bullied as a child, but it is warming to see him eventually saving Christmas. 
The Holiday: Another contemporary movie, it follows two women from opposite sides of the world. When both Iris and Amanda had enough of the nonsense in their lives, they agree to swap houses. Amanda goes to Surrey, England where she meets a local who makes her question everything. Iris goes to Los Angeles and finds a friend who helps her forget her very sad love life. It's a wonderful holiday movie that does not fail at being the perfect rom-com, too. 
While this list does not cover all of the wonderful holiday movies out there, these are the ones that is a must-watch every year for me. Hopefully you enjoy them as much as I do. Happy Holidays!