Chicago's Biggest Music Events of the Fall
Chicago's Biggest Music Events of the Fall
Music Festivals
Whether you were not able to make it to Lollapalooza this year, or you just can't get enough of music festivals, the end of summer does not signify the end of these multi-day concerts with all your favorite artists. Here are two more of the major festivals Chicago has coming up!
North Coast Music Festival
Held in Union Park and taking place on August 31 through September 2, this festival, known as "summer's last stand," has a very diverse set list with recognizable names like Miguel, DJ Snake, and plenty of other artists you don't want to miss.
Riot Fest
Running from September 14-16, Riot Fest is held in Douglas Park in Chicago, and specializes in mainly Rock, Punk, and Hip Hop Music. With headliners Blink-182, Beck, Elvis Costello, and so many more, Riot Fest should be on your radar of major upcoming events.
Concerts
If music festivals are not your preference, or you are looking for a specific artist, Chicago still has plenty of concerts coming up.
Fall Out Boy with Machine Gun Kelly and Rise Against
Fall Out Boy is performing at Wrigley Field on September 8th, promoting their seventh studio album M A N I A.
Rae Sremmurd with Childish Gambino
Taking place on September 8th, his tour has been referred to by Donald Glover, the man behind the character of Childish Gambino, to possibly be his last, as Glover is wanting to retire the character and move on to other things. This is not the concert to miss, as it may be your last opportunity to see him perform live.
5 Seconds of Summer (5SOS)
Also taking place on the 8th of September, in a return from a two year hiatus, 5SOS is back with a passion releasing their new album Youngblood. This break from the spotlight has not seemed to affect their fans, as the album debuted at first on the Billboard 200 chart.
Hozier
Set to perform at the Riviera Theatre on September 21 as part of his North American Tour,  Hozier's tour will unsurprisingly coincide with the release of new music and the possibility of a second album.
Nicki Minaj with Future
Both of these artists will be taking the stage on the United Center on September 28 for their NickiHndrxx tour. Both are multi-award winning artists that are very well known for fast-paced high-energy live performances that no one wants to miss out on.
BTS
BTS has been at the forefront of the growing K-pop craze around the world. They will be performing twice on October 2 and 3, at the United Center as part of their BTS WORLD TOUR 'LOVE YOURSELF.'
Gorillaz with The Internet
Appearing at the United Center on October 16, is the virtual band Gorillaz. Unlike most bands, the recognizable faces of the group are not people but cartoons. This sets them apart from many groups and makes for an interesting live performance that you have to see.
Twenty One Pilots
As part of their Bandito Tour, Twenty One Pilots are set to take the stage of the United Center on October 17.
Florence and the Machine
On October 19 Florence and the Machine will also be performing at the United Center. The indie rock band is promoting their new album HIGH AS HOPE.
AJR
For The Click Tour Part 2, AJR is set to appear at the Aragon Ballroom on November 8. This indie pop band is unique because they are known for writing, producing, and mixing their own material.
About the Contributor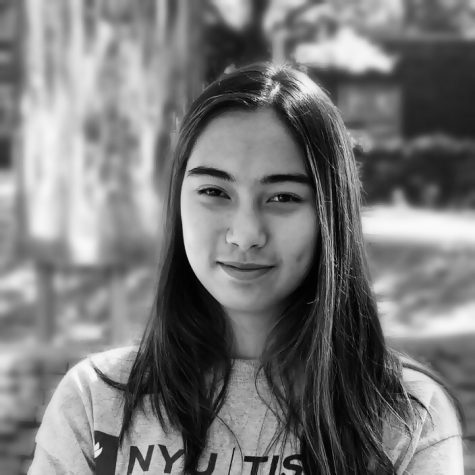 Genevieve Ick, Assistant Editor-In-Chief
Genevieve Ick is the Assistant Editor-In-Chief of the Glen Bard. She is a senior who enjoys reading and writing. She loves music and plays the viola in...